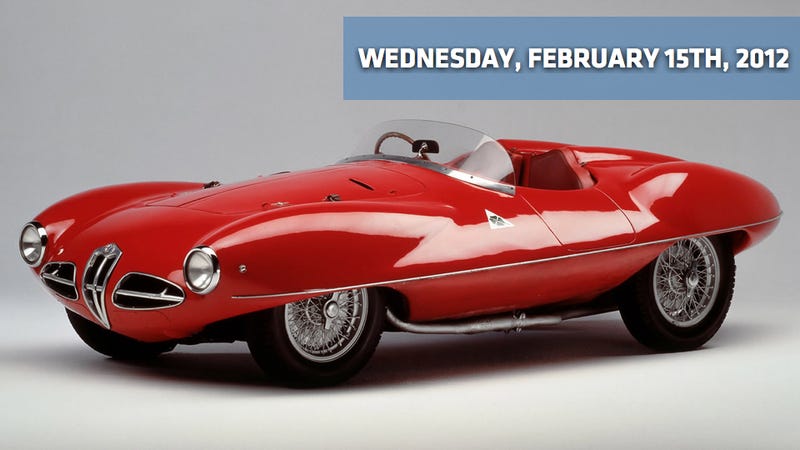 This is the Morning Shift, our one-stop daily roundup of all the auto news that's actually important — all in one place at 9:00 AM. Or, you could spend all day waiting for other sites to parcel it out to you one story at a time. Isn't your time more important?
---
1st Gear: Kia Forte Shoots New Cee'd All Over Geneva
Thanks to the global economic crisis of two years ago, 2012 is going to be a bit of a down year for new product from automakers. Except, apparently, one. Kia's released these first few images of the new Cee-apostrophe-d this morning (we call it the Kia Forte 'round these here parts), hot on the heels of their Monday release of sketches showing off a new RWD flagship sedan. The refreshed five-door hatch looks... well... good. Expect a refreshed three-door hatch and wagon to come lapping up alongside it soon.
---
2nd Gear: Heather Peters' Honda Settlement Pushes Five States To Extend Class Action
The Associated Press reports that a judge Tuesday granted California and four other states more time to consider objecting to a class-action settlement between Honda and car owners over inflated fuel-efficiency claims about the automaker's hybrid vehicles. This sudden interest in the proposed settlement comes shortly after Honda owner Heather Peters won $9,867 in California small claims court — much more than the couple hundred dollars cash that the settlement is offering. Attorneys general in California, Iowa, Massachusetts, Texas and Washington asked last week — only two days before Saturday's deadline — for more time to consider the settlement with about 200,000 Honda Civic hybrid owners. If you'd like to see our definitive "How To" to take an automaker to small claims court — here it is. Conversely, if you're an automaker and want to see how to unsuccessfully defend against it, read this.