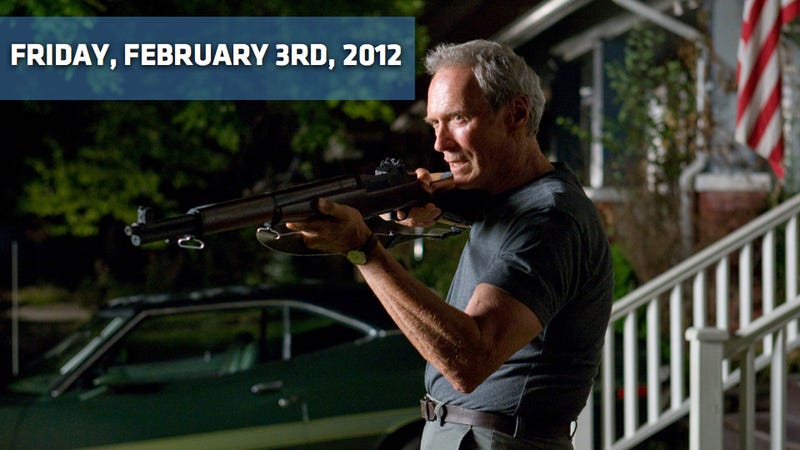 This is the Morning Shift, our one-stop daily roundup of all the auto news that's actually important — all in one place at 9:00 AM. Or, you could spend all day waiting for other sites to parcel it out to you one story at a time. Isn't your time more important?
---
1st Gear: Clint Eastwood To Lecture Country In Chrysler Super Bowl Ad
We all remember Chrysler's brilliant Eminem commercial from last year's Super Bowl, right? Now, multiple sources this morning tell us Chrysler not only plans to air a two-minute Super Bowl commercial but that the ad is expected to star none other than actor Clint Eastwood giving the country what the Wall Street Journal is calling — a pep talk. They do know that Ford built the Gran Torino, right?
---
2nd Gear: 2013 Shelby GT500 Convertible Drops Top Next Week In Chicago
Although some auto blogs and magazines seemed to believe the 2013 Shelby GT500 convertible was going to see its top drop at the Detroit Auto Show, we were the first to tell you you'd have to wait. Luckily, it won't be for long. You'll see the GT500 Convertible revealed officially this week at the Chicago Auto Show. Because the "Windy City" in Winter is always my first choice for top-down motoring.