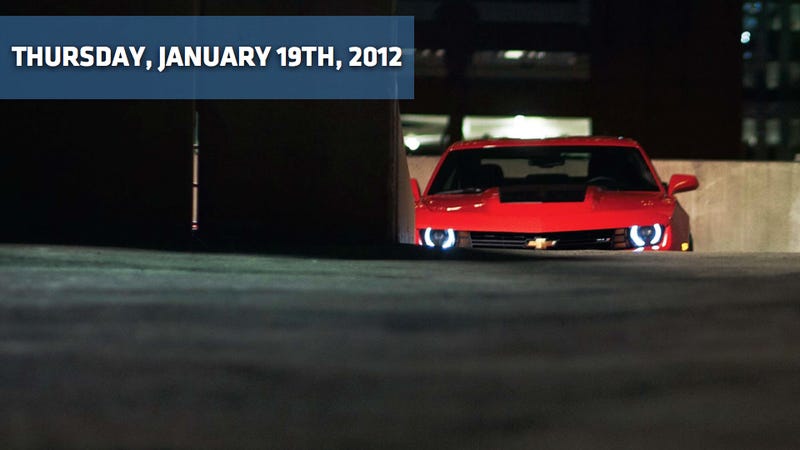 This is the Morning Shift, our one-stop daily roundup of all the auto news that's actually important — all in one place at 9:00 AM. Or, you could spend all day waiting for other sites to parcel it out to you one story at a time. Isn't your time more important?
---
1st Gear: Chevy Volt Soon To Get California Car-Pool Lane Access
The Wall Street Journal reports that Chevy engineers have made modifications to the Volt's exhaust system and expect by March to begin selling models that meet California's stringent emissions standards. That's important for two reasons. First, it'll allow California buyers to qualify for a $1,500 state rebate on top of a $7,500 federal tax break. But more importantly, the new models, which General Motors plans to begin building on Feb. 6, will reward Volt owners with something even better: Unlimited access to car-pool lanes. Charging across to the other side of the country, GM CEO Dan Akerson agreed yesterday to testify in front of a U.S. House panel next week looking into how safety regulators handled an investigation into Volt fire risks.
---
2nd Gear: 2013 Beetle TDI Heads To Chicago, 2013 Golf To Paris
Volkswagen, hot off the heels of a cool teaser for their latest foray into Super Bowl advertising, has announced that the 2013 Beetle TDI will debut at next month's Chicago Auto Show. No details have been unveiled yet but everyone pretty much knows that it'll get the 2.0-liter turbo-diesel four-banger already found under the hood of the Golf, Jetta and Passat. In those three Volkswagens, the engine's puttin' down 140 HP and 236 lb-ft o' glorious torque. We're also told by German magazine Vau-Max that the 2013 Golf will be unveiled at this year's Paris Motor Show.