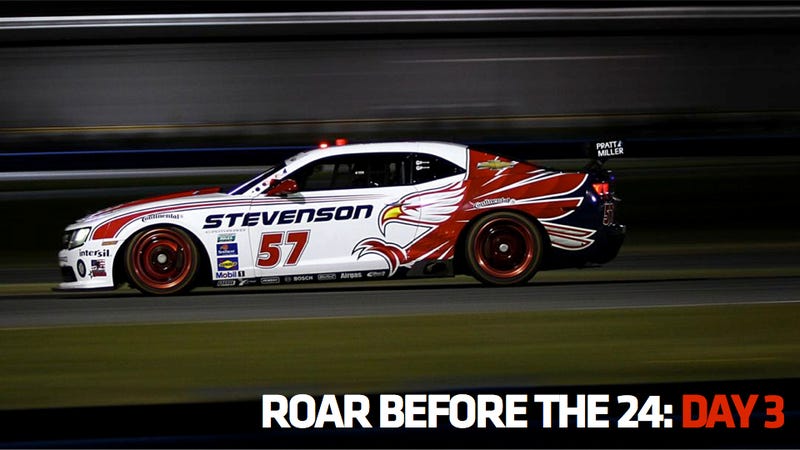 Real racing fans know race day is the culmination of extensive prep work. Teams from around the world met in Florida this weekend for the 'Roar Before The 24' event before the Daytona 24-Hour race. Here's a full gallery of hardcore racing porn created exclusively for Jalopnik by MotorSportMedia. — Ed.
Click through the photos to enjoy the final day of Daytona testing (and a special video).
While most of the auto world was in Detroit checking out what every manufacturer had to offer, the boys and girls in the Grand-Am racing series were in Florida running their cars under the warming Florida sun.
If you missed the prior galleries the first day of testing gallery is here, the second day is here.