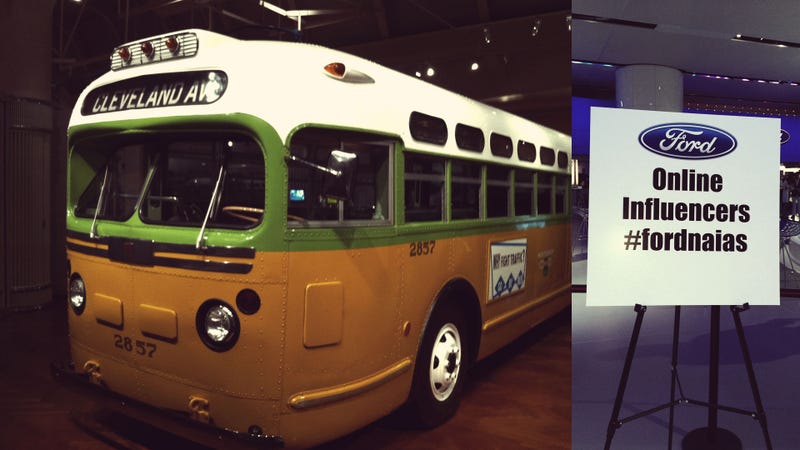 "Technically they didn't serve the sushi in the bus," laughed a man who attended a party thrown by Ford in the Henry Ford Museum last night. "But you could have carried the sushi up there."
Ford, in partnership with ad agency Ogilvy, flew 146 "influencers," primarily bloggers, from as far away as China and Australia, to the 2012 North American International Auto Show in Detroit, Michigan, and put them up in The Henry hotel (formerly a Ritz-Carlton).
Scott Monty, Ford's head of social media, addressed the assembled group of lifestyle diarists and mommy bloggers. "He told us there's a Saturday Evening Post with an old Ford ad that he keeps in his office," explained one of the invited. "And it looks out over a mountain or something. and it says 'Cars are for everyone.' [Monty said] 'That's why you're here. Because cars are for everyone.'"