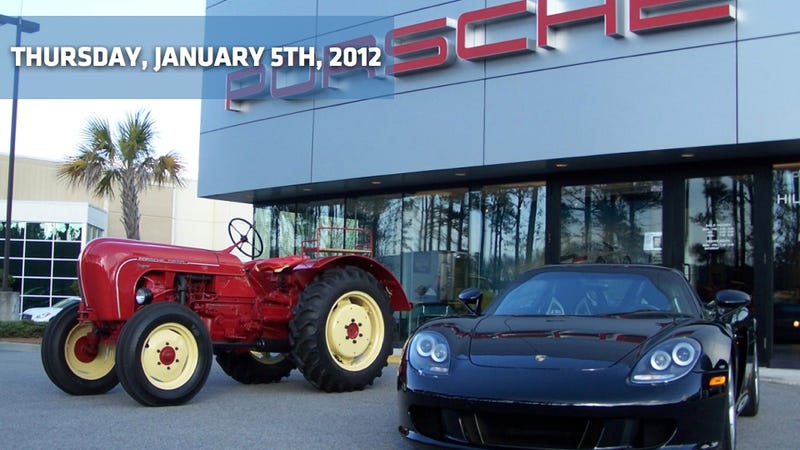 This is the Morning Shift, our one-stop daily roundup of all the auto news that's actually important — all in one place at 9:00 AM. Or, you could spend all day waiting for other sites to parcel it out to you one story at a time. Isn't your time more important?
---
1st Gear: BMW Will Beat Mercedes-Benz, Become New Luxury Sales Champ For 2011
If you think sales numbers are just a meaningless "horse race" created by the press, you obviously aren't watching the stare-down between Mercedes-Benz and BMW over U.S. sales. If you were paying attention yesterday you may have noticed neither German automaker's released their U.S. sales numbers yet. Speculation is that each is waiting for the other to release their numbers first because both will dethrone Lexus' reign as top-selling luxury brand — but only one gets the crown in the United States for 2011. While BMW led the sales race heading into December, the lead had narrowed to just 1,600 vehicles. Autodata, however, isn't willing to wait for the official release. They're telling us that BMW's sales rose 16% to 27,000 in December — giving them an estimated 248,073 vehicles sold for 2011, outselling Mercedes by 2,804 vehicles.
---
2nd Gear: Chevy Chevelle Headed To Detroit Auto Show?
So we told you earlier this morning that GM has some kind of a "surprise" concept they're bringing to next week's Detroit Auto Show. We're pretty sure it's a Chevrolet. We're also pretty sure that it's a retro-styled compact-ish car. And by "compact-ish," I mean that it's smaller than a mid-size sedan. The name Chevelle keeps popping up too. GM also owns the trademark on "Chicane" as a vehicle name, for what that's worth. We're interested to know what you've heard and what you think about either name. Let us know in the comments.