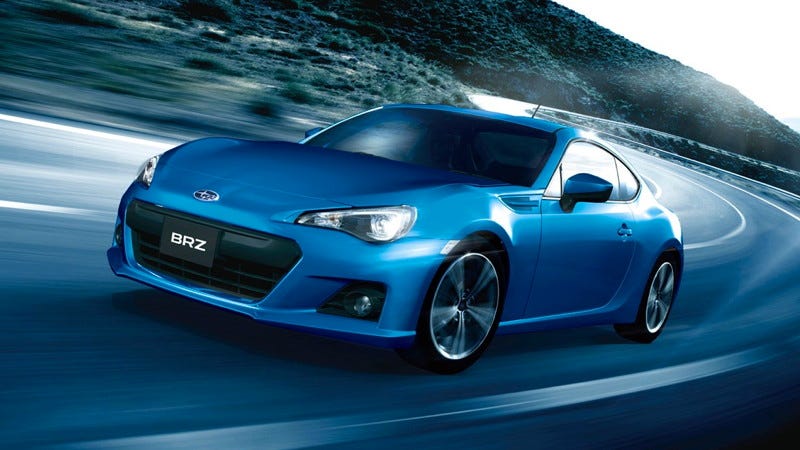 Journo-tweets from the Subaru BRZ's Japanese launch are offering up new insight on that half of the Subyota equation. Most specifically, pricing and options. The BRZ will reportedly start at around $24,000 and rise to $27,000 for the Limited model.
According to Twitter traffic, the BRZ will come in two levels of trim, the base-level — called, strangely, Premium — which includes navigation (yes, standard), eight-speaker audio, soft touch dash, limited-slip diff; leather-wrapped steering wheel (tilt-telescopic), shift knob and e-brake lever; six-speed manual; aluminum pedal covers and cruise control, among standard features.
The BRZ Limited model adds leather seats with Alcantara trim, fog lamps, rear deck spoiler, 17-inch rims and vented discs (16" front, 15" rear).
Naturally, that boxer-four growl comes standard on all models, but you can't tell that from the launch video.