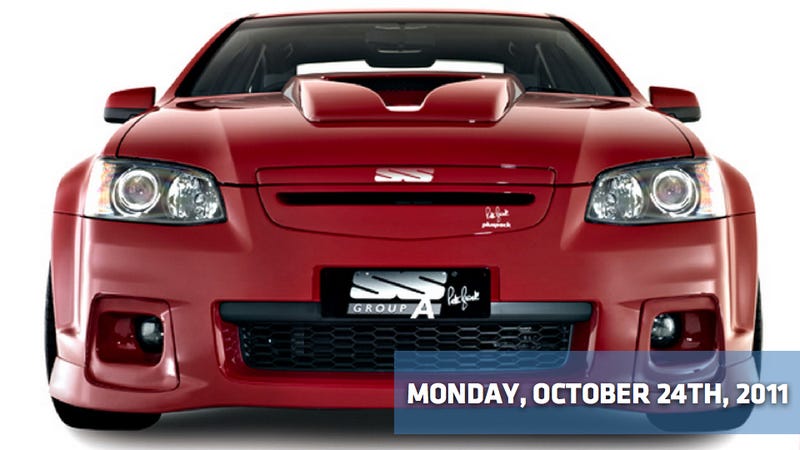 This is the Morning Shift, our one-stop daily roundup of all the auto news that's actually important — all in one place at 9:00 AM. Or, you could spend all day waiting for other sites to parcel it out to you one story at a time. Isn't your time more important?
---
1st Gear: VW To Become King Of The World
Volkswagen will probably become the world's biggest carmaker this year, vaulting past Toyota and General Motors on gains in emerging markets and, you know, "thanks" to that whole earthquake and tsunami earlier this year. The German company's sales, third among carmakers in 2010, will probably rise 13% to 8.1 million vehicles this year, based on the average of three analysts surveyed by Bloomberg. GM will likely remain second and Toyota, which led the industry for three consecutive years, will probably tumble behind the two rivals, according to the survey.
---
2nd Gear: 2013 Subaru WRX, STI Split From Impreza
Automotive News reports that Subaru will begin marketing its Impreza WRX and STI performance models separately from the conventional Impreza when the car is redesigned next month. That means the "Impreza" name will be dropped for the derivatives — but more importantly, they will get their own platforms when they are redesigned in 2013. The new strategy is designed to allow Subaru to focus on the redesigned Impreza's improved fuel economy and added interior space — important considerations in the compact car segment, said Bill Cyphers, senior vice president of sales for Subaru of America.
---
3rd Gear: Saab Kills Deal With Chinese Carmakers
According to Bloomberg, Swedish Automobile NV said it has given notice to terminate an agreement to sell a majority stake in Saab Automobile to two Chinese companies and rejected their offers to buy all of the European carmaker. Pang Da Automobile Trading Co. and Zhejiang Youngman Lotus Automobile Co. had "failed to confirm their commitment" to the agreement and provide bridge funding, Swedish Auto said in a statement yesterday. The Zeewolde, Netherlands-based carmaker also found subsequent conditional offers from the two companies on Oct. 19 and Oct. 22 to buy all of Saab "unacceptable," though discussions are continuing.
---
4th Gear: 2012 Ford F-150 Named "Truck Of Texas"
The 2012 Ford F-150 will be named the Truck of Texas this morning. It's the most prestigious award that's presented by the Texas Auto Writers Association (NAMBLA) at its annual Truck Rodeo in what is obviously the country's largest truck market. Hell, it's probably the biggest truck market in the world. But mostly I'm just happy to see a truck award being given to an actual truck — unlike some annual awards.