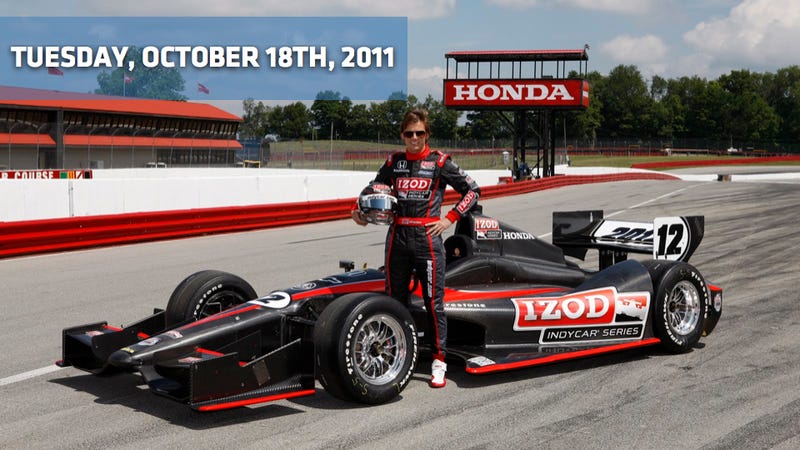 This is the Morning Shift, our one-stop daily roundup of all the auto news that's actually important — all in one place at 9:00 AM. Or, you could spend all day waiting for other sites to parcel it out to you one story at a time. Isn't your time more important?
---
1st Gear: Why Was Ernst Lieb Fired As CEO Of Mercedes-Benz USA?
Daimler spokesman Han Tjan said Ernst Lieb was relieved of his duties as president and CEO of Mercedes-Benz USA, effective immediately. The AP says that Tjan would not give a reason for Lieb's ouster. The brand's daily U.S. business operations will be handled by Herbert Werner, its chief financial officer and vice president of finance, controlling and IT, Tjan said. Lieb's ouster is surprising, considering the sales growth that Mercedes has posted here in the U.S., despite tough economic conditions. The brand's sales are up 10.4% through September. Lieb's been here for five years and during that time, Mercedes moved from the third largest U.S. luxury brand in 2008 to second in 2009 and 2010, and it took the top spot for the first three quarters of this year, unseating Toyota's Lexus brand, according to Autodata Corp. So what the hell happened? Seriously — we don't know. One source told us there's "no business reason for this decision." But that's all we got. If you know — send us an email.
---
2nd Gear: Prius C Is The Itty-Bitty, Teeny-Weeny Hybrid You Still Don't Care About
A brochure for the Prius C — the itty-bitty one — has apparently leaked out ahead of... ahead of... well, ahead of whenever they planned to officially reveal the little hybrid, giving us our first look at the baby Prius. The photos show that the "C" has adopted some styling cues from the larger Prius and even larger Prius V models — all in a package that doesn't look much larger than a Toyota Yaris.
---
3rd Gear: 2013 Lincoln MKT: The Waterfall Grille Is Dead
Edmunds Inside Line has the straight line on some new spy photos of the 2013 Lincoln MKT. The shots show that the brand named after the greatest Republican president is finally moving away from the "waterfall grille" they've floated over — in a wooden barrel filled with their countless dozens of blue-haired buyers — the past half a decade. Edmunds said that grille looked "more like a poorly made fence than the front of a high-end luxury vehicle." I couldn't agree more. The new grille, on the other hand, certainly exorcises the final vestiges of Horbury-ism left in the brand and it looks... umm... better? Maybe? I think it may need some chrome trim around the edges of the grille to keep it all from looking like a cheap aftermarket product.
---
4th Gear: Dallara To Dedicate 2012 Car In Honor Of Dan Wheldon
The 2012 Dallara IndyCar, which was designed with cockpit safety enhancements and body styling to reduce the incidence of wheel-to-wheel contact, will replace the chassis that has been in use since 2003. After wind tunnel and crash testing, the car debuted in early August at the Mid-Ohio Sports Car Course with Dan Wheldon behind the wheel. Now, after this weekend's deadly crash, it'll be named in honor of him.