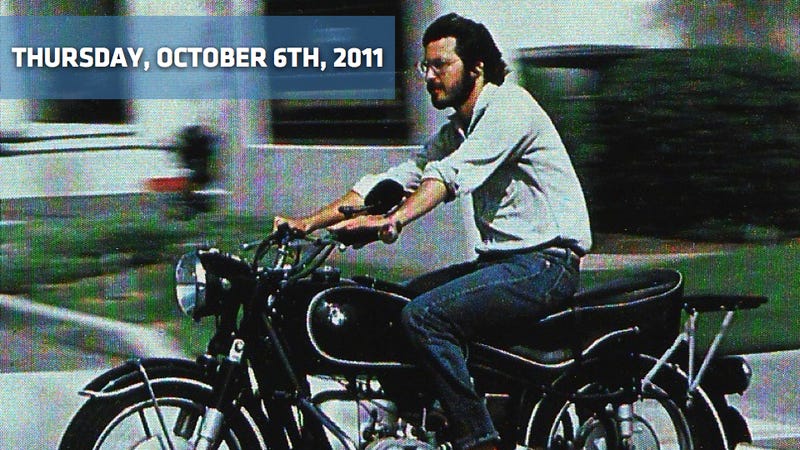 This is the Morning Shift, our one-stop daily roundup of all the auto news that's actually important — all in one place at 9:00 AM. Or, you could spend all day waiting for other sites to parcel it out to you one story at a time. Isn't your time more important?
---
1st Gear: Steve Jobs, 1955-2011
Although Steve Jobs may have used the Porsche 928 as the inspiration for the first Macintosh, his impact, and the impact of Apple, the computer company he created, has had more of an impact on the automotive industry than cars ever had on the products Apple built. From infotainment systems to concept cars to, like, every car Volkswagen makes, it's hard not to find Apple's influence in our industry. And I'll always remember him as the Steve Jobs riding his BMW bike in that shot up top — two years ahead of the release of the first Macintosh.