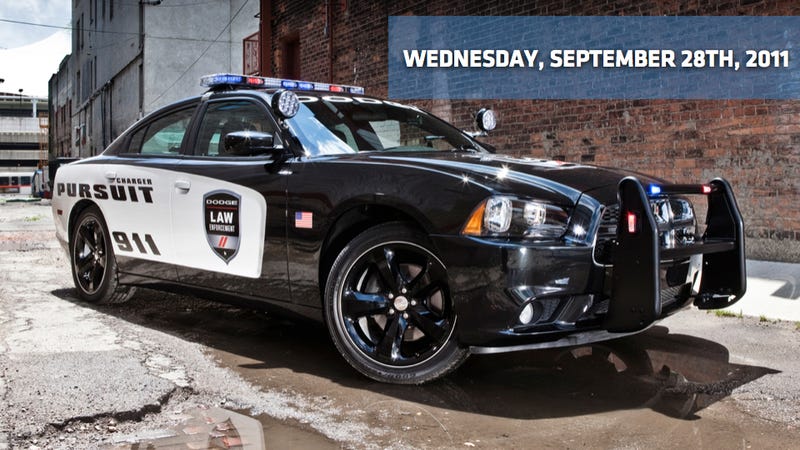 This is the Morning Shift, our one-stop daily roundup of all the auto news that's actually important — all in one place at 9:00 AM. Or, you could spend all day waiting for other sites to parcel it out to you one story at a time. Isn't your time more important?
---
1st Gear: SUVs Killing Fewer People
According to a new analysis of federal data, sport utility vehicles aren't as deadly to passengers cars as they once were. It suggests, according to Joseph White at the Wall Street Journal, that "U.S. auto makers have largely resolved one of the most vexing highway safety issues of the past 20 years." The fatality rates for occupants of cars or minivans weighing 3,000 to 3,499 pounds that were hit by SUVs of similar weight dropped by nearly 64% to 16 deaths per million registered vehicles during the two-year period 2008-2009, down from 44 deaths per million vehicles in the 2000-2001 period, according to a study by the Insurance Institute for Highway Safety, a research arm of the insurance industry. The study is based on federal crash data for one- to four-year-old vehicles.
---
2nd Gear: OnStar Provides GM With "Facebook" Moment
As we reported yesterday, GM's OnStar will be disabling a plan to track the locations of people who left the program. Now Bloomberg's calling it GM's "Facebook" moment. We concur. "It just feels to some consumers like they're being betrayed or somehow tricked," Heidi Shey, an analyst at Forrester Research, said in a phone interview. Personal data and privacy issues make up "a very sensitive area that hasn't been figured out in terms of how this information can be used or should be used."