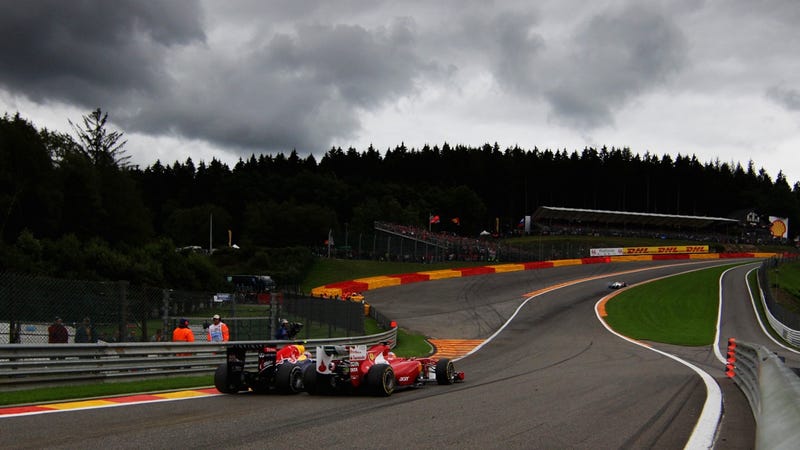 Mark Webber and Fernando Alonso present some serious Eau Rouge porn. Alonso briefly overtook Webber out of the pits, who counterattacked immediately, and slipped past the Ferrari at the bottom of Eau Rouge with an RCH to spare.
Photo Credit: Vladimir Rys/Getty Images
Guess who's back in a black-and-gold car with a Brazilian helmet? It's Bruno Senna, who finally got Nick Heidfeld's seat at Renault, which he promptly qualified 7th. His race was not that good, but still, it's great to see him back.
Photo Credit: Lars Baron/Getty Images
Mark Webber and I share a birthday. He got an Oz cake, I got macarons like these.