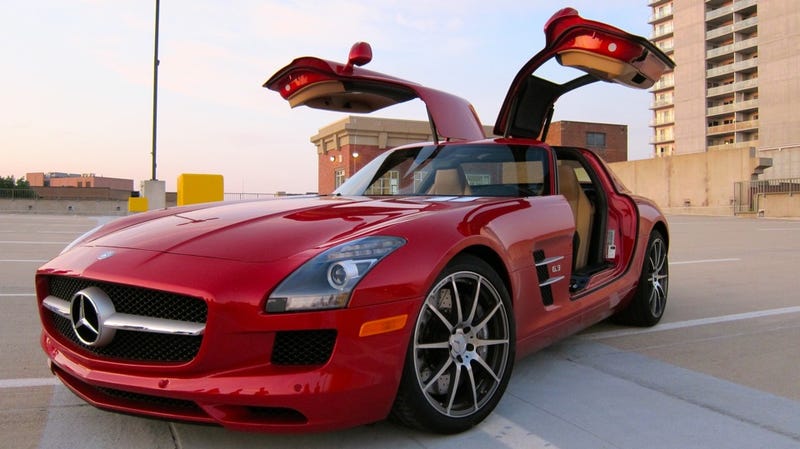 The Woodward Dream Cruise on Metro Detroit's historic Woodward Avenue is one of the top ten greatest car events in the world. Each year, Jalopnik picks a special car as its staff cruiser.
We take our choice for staff cruiser very seriously. For starters, the car must turn the heads of every one of the million-plus car enthusiasts lining ten miles of Michigan's M-1 highway. The Jalopnik staff cruiser has to be the embodiment of our desire to create the next generation of car enthusiasts by making kids eyes light up in excitement, wonder, and awe. And today, there's not a car on Woodward Avenue that can do it quite like this one.
This is the Mercedes-Benz SLS AMG — and we're proud to call it our 2011 Woodward Dream Cruise staff cruiser. Here's why.