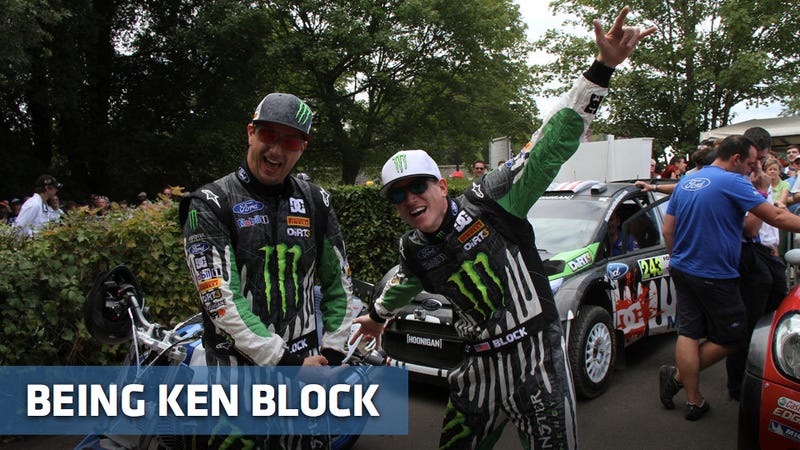 I've wanted to be a World Rally Championship driver ever since I saw Prodrive running BMW E30 M3's in the late 1980s. And for a brief moment I was one of those beloved athletes, cheered by fans and professional racers alike. Sadly, it was just a trick.
Full Disclosure: The Monster World Rally Team wanted us to hang out with them at the Goodwood Festival of Speed so badly they agreed to fly Bill out there and put up with him for the weekend. He rewarded them by putting his stickers on all their cars and chucking jars of peanut butter at them. Lesson learned.
It's a rush to have drivers who just raced in the 24 Hours of Le Mans say "your driving is fantastic…can I take a picture with you?" The feeling was amazing, but short lived as I took off the hat and glasses to explain that I only borrowed Ken Block's fire suit and that I wasn't him.
I felt bad for fooling them, but man was it fun. Some of the top drivers from around the world actually thought I was Ken Block. I learned two things: