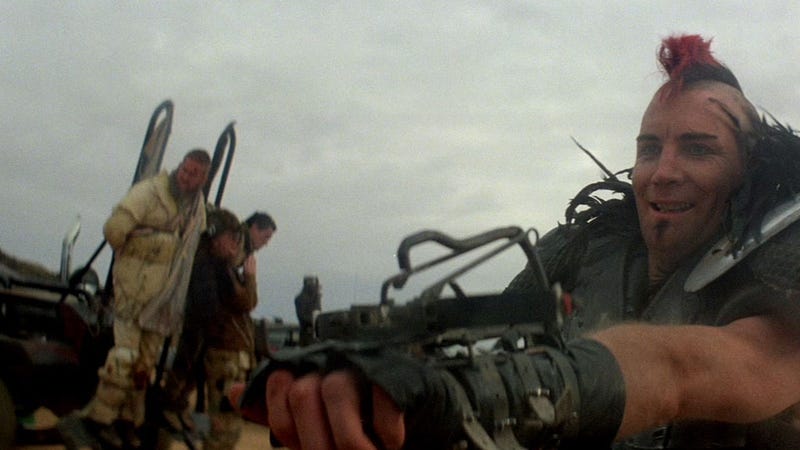 Is there anything better than rushing forward into the unknown? The wind in your face, the world whooshing past as you leap forward into the future... until you smash into something, that is.
Car crashes are an important part of science fiction and fantasy. They show us what happens when you go a little too boldly — and since most of us will never get to crash a starship or a magic broom, a car crash is like the closest real-life equivalent.
Here are some of the coolest, most insane car (and truck) crashes in science fiction and fantasy history.
Note: We are not endorsing reckless driving, or saying that car crashes are awesome in real life. You should especially not read this article and drive at the same time.
Mad Max: The Road Warrior.
Let's just get the best one out of the way right off the bat. The movie that set the standard for vehicular mayhem — so much so, that there's an annual festival paying tribute to it. And this sequence ends with an absolutely stonking crash, as Mel Gibson's tanker truck smashes into the post-apocalyptic buggy, with hilariously fatal consequences.