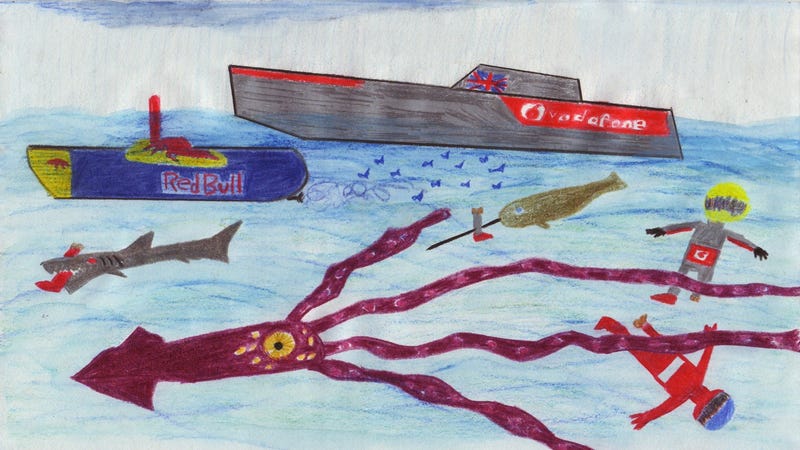 After six dry races, Formula One was more than ready for a wet Grand Prix in Montréal. What we got was no ordinary wet race. It was the mother of all wet races, a deep sea battle to see if Sebastian Vettel is man or, indeed, machine. Warning: spoilers.
There are several factors that make most wet races brilliant. Hunting for grip on the tarmac has a way of separating the great from the very good. The sport's greatest champions—think Jackie Stewart, Ayrton Senna or Michael Schumacher—were usually masters of rain-hit circuits. Then there's the shuffle with tire strategies, the need for lightning-quick calls on full wet, intermediate, or slick tires, and the fact that there is more than one correct line to take in a wet corner, which allows for overtaking.
The circuit named after Gilles Villeneuve, situated on a man-made island in the St. Lawrence River, is usually host to great races. Last year was no exception. It was here that Jenson Button pulled off the greatest pass of the entire season, when he overtook Fernando Alonso's Ferrari for second place behind his teammate Lewis Hamilton.