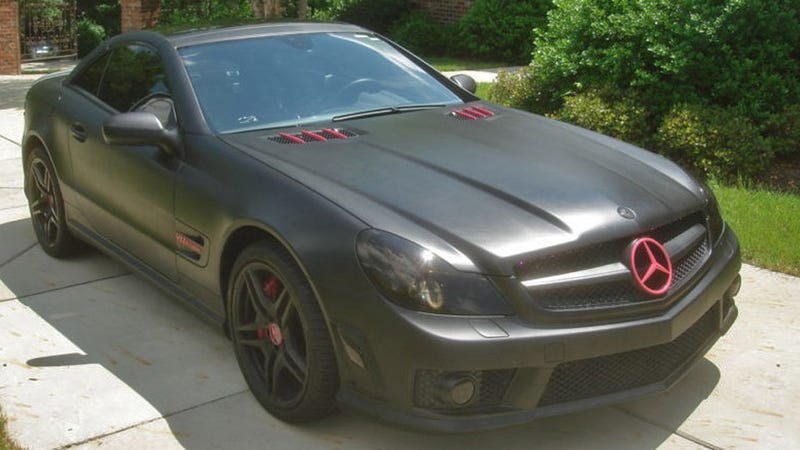 The Mercedes Benz SL65 AMG represents a proud pinnacle of German engineering whose heritage dates to the origins of the automobile. If he'd seen this one emblazoned with neon grille lights and pink badges, Gottlieb Daimler might have gone back to smithing flatware.
For sale in the bizarre section of the world's favorite e-bazaar, this 2011 SL65 AMG has but 3,200 miles on its twin-turbo V12, and probably has barely cracked its hard-top convertible. The owner's first action upon receipt of this $200,000 marvel of science and technology? A $30,000 trip to a customizing shop in Vegas. What happened there — the matte-black finish/wrap, the cotton-candy badges, the custom frame glow lights and the lime-green floormats — should have stayed in Vegas except under escort from the Centers for Disease Control.
What makes this stranger still is the car's celebrity connection — it belongs to Bubba Watson. C'mon, Bubba Watson? Anyone? Oh please, like you don't know he's the PGA Tour's foremost left-handed golfer who holds the current tour title for longest driving distance despite never taking a golf lesson. Some guys just know how to tie it all together.
Thanks to Martin!