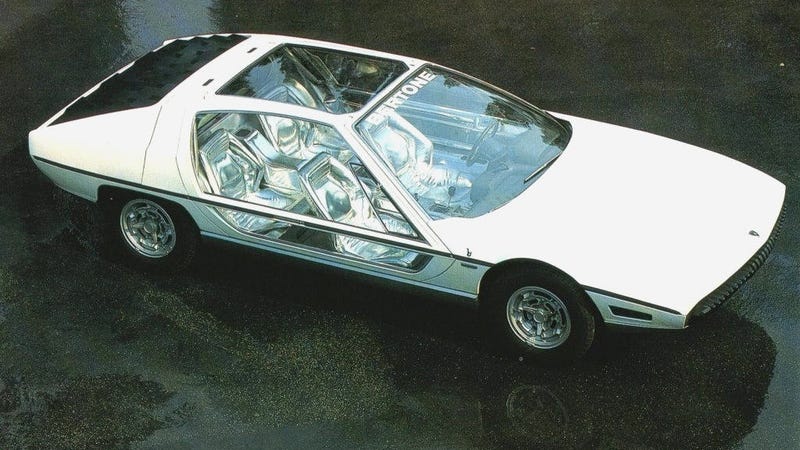 This is not a cutaway illustration. It's the Marzal, the most important Lamborghini that never was. The love child of 50 square feet of glass and half a Miura engine, it was the epitome of Lamborghini's pre-supercar design philosophy. Last month, the only one made was sold for $2.1 million.
That Lamborghini became a maker of brash, mid-engined, German supercars is a strange quirk of history. When Ferruccio Lamborghini launched his company, he intended it to be, in essence, the anti-Ferrari: a maker of very fast, but very comfortable cars, grand tourers as opposed to the race cars with license plates and headlights Enzo Ferrari was selling at the time.
Then a skunk works group invented the modern supercar in the shape of the Miura, and the seeds of wild, outrageous, supercar-making Lamborghini were sown. You have to wonder what Ferruccio would make of, say, a Droptopleggera.