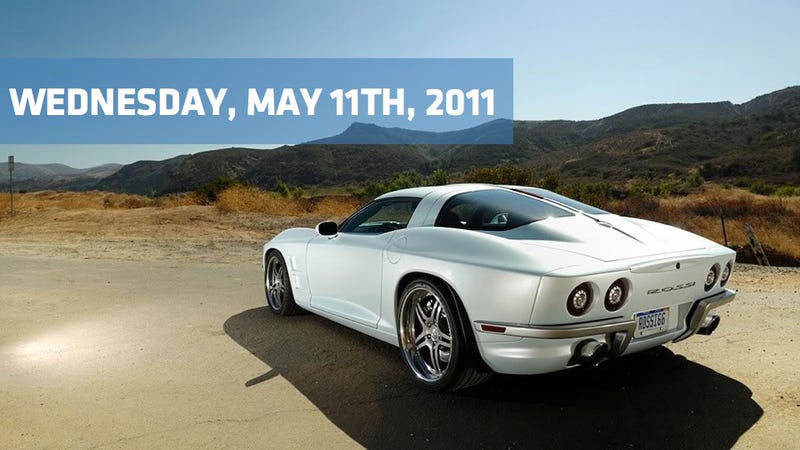 This is the Morning Shift, our one-stop daily roundup of all the auto news that's actually important — all in one place at 9:00 AM. Or, you could spend all day waiting for other sites to parse it out to you one story at a time. Isn't your time more important?
---
1st Gear: More than 100 former General Motors executives with pensions over $100,000 per year have sued the automaker in federal court to recover pension benefits reduced by up to two-thirds during the automaker's 2009 bankruptcy. The retirees are trying to recoup all benefits, in addition to interest, and have asked the court to order GM to accurately pay future retiree benefits, The Detroit News reported today. According to the lawsuit, filed Monday in U.S. District Court in Detroit, retired and former executives suing the automaker include John Middlebrook, former vice president of vehicle brand marketing; Richard Nerod, retired president of GM-Latin America, Africa and Middle East; and Don Hudler, a retired vice president and former head of Saturn. Well, considering that execs can't win a PR battle, and they can't unionize, then why not engage in the next best thing — a group lawsuit. Because that's the American way.
---
2nd Gear: Toyota, the world's largest carmaker, said fourth-quarter profit fell 77% to the lowest in six quarters after Japan's record earthquake disrupted production and crimped domestic sales. Toyota reported net income of 25.4 billion yen ($314 million) for the three months ended March 31, compared with the 104 billion yen average of four analyst estimates compiled by Bloomberg in the past four weeks. Sales fell 12% to 4.64 trillion yen, the company said. The output disruptions will likely cause Toyota to fall behind General Motors and Volkswagen in global sales this year. But, although disruptions may be part of the problem, the other is that consumers just aren't buying Toyota cars. According to Michelle Krebs at AutoObserver, Toyota vehicles averaged 51 days to turn (DTT) in 2011, an increase from 44 DTT in 2010. We can't imagine why.
---
3rd Gear: We already knew General Motors planned to drop an all-new Chevrolet Corvette in 2013 - but what we didn't know is that Mark Reuss, the automaker's top US executive, is now saying it will be "completely different" from the current C6, again fueling rumors in reporter Paul Eisenstein's mind that it might be mid-engined (despite very clear comments from GM execs otherwise). But, senior executives do acknowledge the current sixth-gen model falls short of the global appeal of rival sports cars from the likes of Ferrari and Porsche. Thus, the goal is to make the new Corvette a truly global competitor when production starts up in 2013, according to Reuss, although exact details are being closely guarded. Adopting a mid-engined layout, rather than the long-running front-engined design, is a strong possibility. Even though it'd be a significant engineering shift for the General, sources say this wouldn't be entirely out of line, as the Corvette has often served as a technological testbed for the carmaker. Chevrolet designers could also revive the split-window styling featured on the 1963 Corvette, today one of the most collectable versions of the two-seater. While I highly doubt we'll see a mid-engined Corvette for 2013, what I do know is that it won't look like this — or the Rossi Sixty-Six up top. But it should, right?