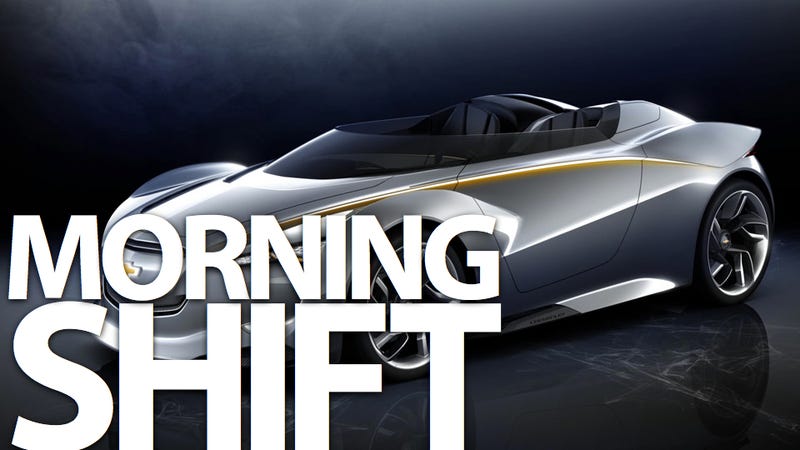 This is the Morning Shift, our one-stop daily roundup of all the auto news that's actually important — all in one place at 9:00 AM. Or, you could spend all day waiting for other sites to parse it out to you one story at a time. Isn't your time more important?
---
1st Gear: President Barack Obama announced yesterday that the federal government would buy only advanced technology or "alternative fuel" vehicles for its 600,000-strong fleet by 2015, part of a plan to cut America's great unslakable thirst for oil. Great. Fantastic. The fine print? "Alternative fuel" includes natural gas, fuel cells and E85 ethanol blends — a corn-fed loophole that means the government can keep buying the thousands of full-size SUVs it purchases every year.
---
2nd Gear: Fiat/Chrysler chief Sergio Marchionne shuffled his corporate to-do list on Wednesday, saying Fiat had to raise its stake in Chrysler to 51% and pay back $7 billion in loans from the Obama administration before it could launch an IPO. All that to-ing and fro-ing means it might be 2012 before Chrysler's shares can be snapped up by eager short traders and hedge fundies.
---
3rd Gear: The Seoul Motor Show opened today with the world premiere of six concepts, including the Chevrolet Miray, a scissor-door roadster that drives its front wheels with two electric motors, and can power its rear wheels with 1.5-liter turbocharged four-cylinder. GM says the Miray draws styling cues from the '63 Monza. We say it sounds like the start of a nice project car, once you throw out the batteries and electric motors.
---
4th Gear: The other concepts in Seoul include the Kia Naimo, an electric city car that sports a top speed of 93 mph, room for five people and an air jet rain removal system in place of a traditional windshield. We're sure Hyundai's working on a slightly larger version, the Dorai, which will include a navigation system that steers you to Sydney.
---
5th Gear: In today's Japan automotive update, Honda and Nissan now say they're both aiming to restore some production in Japan by mid-April. They, along with Toyota, Subaru, Mazda and Suzuki, all have plants shuttered due to supply disruptions from the earthquake, tsunami and rolling power outages. .
---
6th Gear: Does Morgan Stanley analyst Adam Jonas know something we don't? The analyst is out with one seriously ballsy call — he's upgrading Tesla Motors and giving it a $70 price target, representing almost 200% upside and an even more bullish argument for $135 share — a 460% upside. According to the firm, Tesla will eventually become the 4th major U.S. auto manufacturer behind GM, Ford & Chrysler. He says, "conditions are ripe for new entrants and we believe Tesla can be a significant volume player in the auto industry. We believe the market for xEVs (plug-in-hybrids or PHEVs and pure EVs) is underestimated as rising oil prices and government support accelerate the shift away from the internal combustion engine."
---
Reverse:
⏎ Chevy Volt-powered Buick Envision will debut in Shanghai. [GM]
⏎ GM will conduct a real-world test of its EN-V rolling pods in a not-real-world setting. [Autocar]
⏎ Hey, The Detroit News has a glowing review of the new Dodge Journey from some Scott Burgess fella. [DetNews]
⏎ If we hadn't already done Monty Python in the past week, this would be the time to mention Saab's factory troubles continue, and the phrase "But I'm not dead yet!" [Bloomberg]