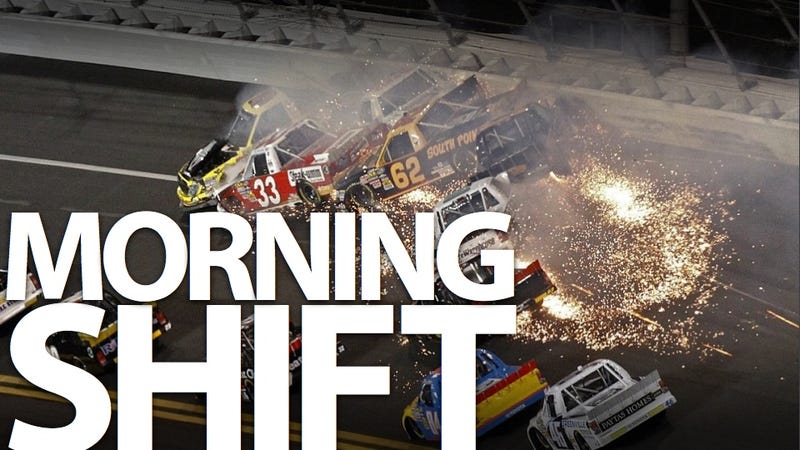 This is the Morning Shift, our one-stop daily roundup of all the auto news that's actually important — all in one place at 9:00 AM. Or you could spend all day waiting for other sites to parse it out to you one story at a time. Isn't your time more important? Photo Credit: Reuters
---
1st Gear: We're told Mini's Geneva concept study will sport a 3+1 seat configuration similar to that of the Toyota iQ and that its design and tech features, including a variety of weight-saving tricks and components, will be applied to the next generation of Mini models. Stop giggling. I know they don't have a history of doing that recently. But wait, seriously, the concept will measure a little over 11.1 feet in length, splitting the difference between the current three-door and the original 1959 Mini. There may still be hope yet!
---
2nd Gear: This is the Saab 9-3 Convertible Independence Edition — a limited edition model of just 366 units to be built and sold worldwide. Why 366 units? According to Saabsunited, it's apparently one for each day that's passed since Spyker Cars took over the company from GM. What better way to show your independence than building a special edition car on a platform owned by the company you're now celebrating your independence from, right?
---
3rd Gear: The Chevy Cruze may be getting an oil-burning option. That's right, GMInsideNews is reporting GM will start building a Cruze diesel model for the 2013 model year, possibly with the same 2.0-liter engine found down under and in some place called Europe. We guess with the new Civic on its way, this is probably the only way to retain the fuel economy star.