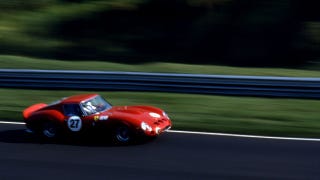 Is replica-building an authentic form of automotive self-expression or merely a case of trying too hard? There's only one way to find out: take a Ferrari 250 GTO and turn it into a Datsun 240Z.
I have never liked replicas. They are all vain transformations of cheap, little-respected cars into empty shapes approximating expensive, sought-after cars. In the process, an honest if cheap car is destroyed and an ersatz, soulless vehicle is born. Be it a Fiero turned into a Diablo or a Datsun into a Ferrari, replicas are inherently petty bourgeois.
On the other hand, the work that goes into creating a well-built replica is enormous both in size and scale and is not altogether different from the good work of building, say, a race car. The hundreds upon hundreds of man-hours it takes to turn one car into another car are the same whether you're turning a rusty old Z into a mean track special or a rusty old Fiero into a Lamborghini Miura. Labor like that is to be honored, even if it's fundamentally misguided.