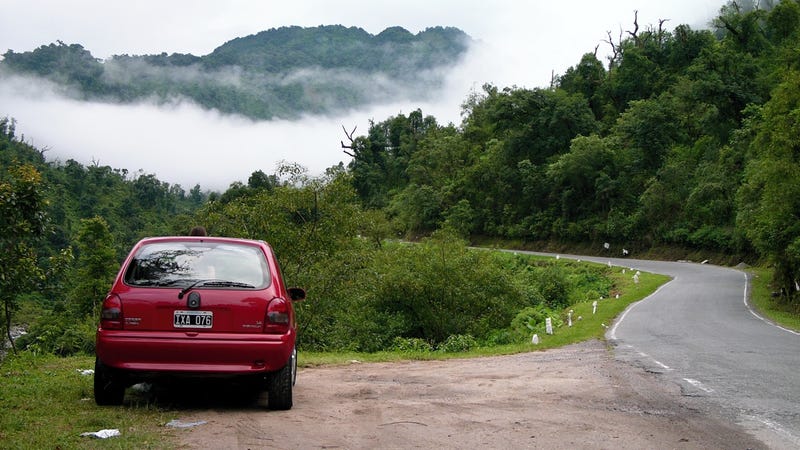 Argentina's Andean northwest is a wonderland of absolutely epic driving roads. The fun starts in Tucumán province on Ruta Provincial 307: a mad jungle climb of 5512 feet up the Río de los Sosa gorge.

Viewed from the Northern Hemisphere, it is as if Argentina is nothing but weird stellar constellations, Buenos Aires, steak, and killer whales feeding on the beaches of the Valdes Peninsula in the windswept vacation wastelands of Patagonia. However, wedged in between Chile, Bolivia, and Paraguay, Argentina also comes equipped with a large patch of Andean high desert. If you're looking for the driving trip of a lifetime, forget the penguins and the Buenos Aires–Ushuaia flight: head northwest.
The gateway to this wonderfully diverse region is the sugarcane capital of San Miguel de Tucumán, the birthplace of Argentine independence. It is home to a swarm of disfunctioning ATM's, bad restaurants, and no fucks to be given about either of these inconveniences, for it is in Tucumán that you can get a car, fill it up, and head for Ruta Provincial 307. A casual glance at Google Maps will give some sense of the fun ahead.
The only dull part is the 20 miles out of town on the Tucumán–Catamarca highway. It's flat, flat, flat, nothing but boring sugarcane plantations and coked-up sheepdogs, but then you take the exit at Acheral and the fun begins. The road ascends more than a mile over 40 miles of non-stop switchbacks in the steaming, subtropical, impenetrable, almost vertical forest that covers the eastern slopes of the Sierra del Aconquija and through which 307 follows the Río de los Sosa gorge to the mountain resort town of Tafí del Valle, where you can laugh at the postcard-perfect Bavarian scenery which appears out of nowhere at 7,000 feet above sea level, then eat some excellent local artisan salami and cheese.