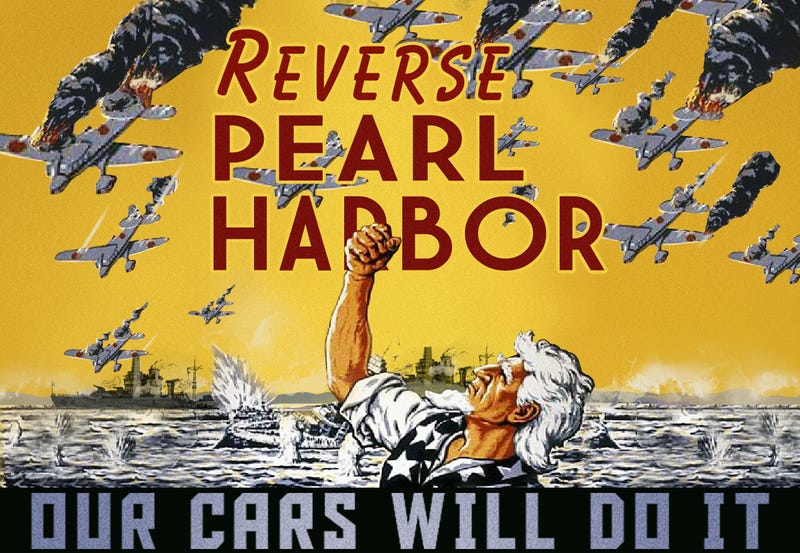 For the first time in decades, Japanese automakers arrive in Detroit on the defensive after their worst year since first storming American streets in the 1960s. Here's how this year's Detroit Auto Show is like a Pearl Harbor in reverse.
We're not expecting Detroit's amateur marksmen to literally knock Zeros from the skies, and assuming Toyota has a grip on its sudden acceleration problems the only crashing in Cobo Hall will come from reporters forced to work at 5 a.m. But the Japanese air of invincibility — the confidence that the quality, value and styling of their models would always best whatever Detroit could rev in any given year — has disappeared in a cloud of beige.
In the past year, Ford regained its place as the second-largest U.S. automaker from Toyota; the top three fastest-growing brands belonged to General Motors, and even Chrysler — a company once left for dead — gained U.S. market share and closed the gap with Honda, despite having a dearth of new models versus its well-stocked Japanese competitors.
There are those of us who still remember the reveal of the Pontiac Aztek, the parade of never-built Lincoln concepts that overshadowed anything Lincoln sold, and the tall glass of lukewarm dishwater that was the Chrysler Sebring. The carpocalypse scoured the lameness away; from the Chevy Volt to the just-revealed super-sexy-for-an-electric Ford Focus Electric to the revised Jeep Grand Cherokee, there are no easy targets left in Motown.