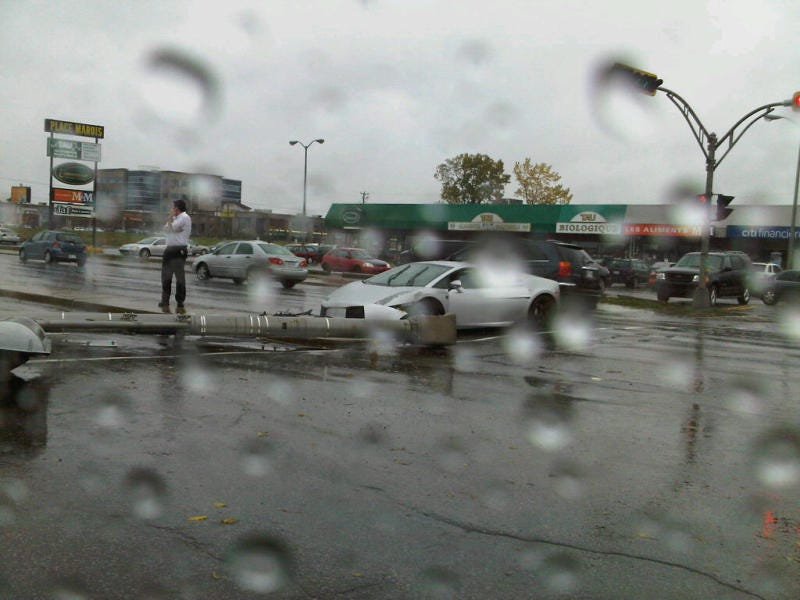 A Quebec man's modified Lamborghini Gallardo got thrashed last week by a mechanic during a "test drive." Now the foot-dragging dealership that's responsible is learning a lesson: Don't wreck the exotic of an internet-savvy owner, because payback's a bitch.
Maybe across the world a few men and women buy high-end sports cars purely as investments, locking them in dust-free clean rooms for the day when such assets need to be liquidated.
But most people who buy expensive exotics like showing off their cars. And talking about their cars. And going online in forums to chat and swap and trade pics of their cars. And when those cars get into wrecks, lots of people notice — as we've seen from examples as varied as BMW M5s to Ford GTs.