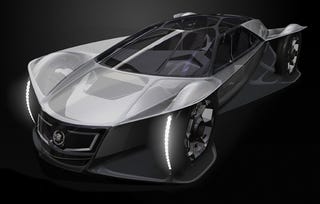 For the annual design challenge at this year's L.A. Auto Show, nine automakers were challenged to design a four-passenger vehicle of the future weighing 1,000 lbs. or less. Here's the rickshaws automakers think next-gen light cars will look like.
(H/t to Pessimippopotamus!)
Want to see this all as one page that'll take forever to load? Click here.