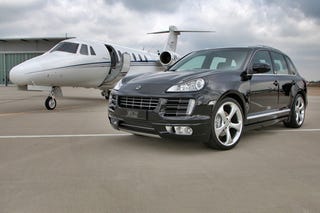 This is Answers of the Day - where we take the best ten responses from the previous day's "Question Of The Day". It's by you and for you, the Jalopnik readers. Today: The Ten Worst Aftermarket Body Kits.
LuisTheBeast will be curating the Answers Of The Day for a little while. Enjoy. — Ed.
Body kits can be just right on some vehicles, like the factory kits on the BMW 2002 Turbo or the DTM-inspired Mercedes 190e Evolution, especially when styled with moderation. Everything starts to go wrong when so-called enthusiast gets their hands a kit. Even big tuning companies are guilty of this heinous crime against our eyes. Here is the list of the ten worst body kit offenders. Welcome back to Answers of the Day!
Want to see this all on one long-time-to-load page? Click here.