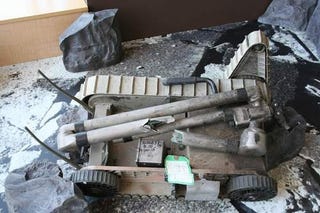 This is "Scooby Doo," a 60 lb. robot built by the same people that sell you the Roomba vacuum cleaner. It defused 19 explosive devices in Iraq before being "killed" in action. Last week, I learned how to drive it.
Not only did I learn to drive it, I even learned how to get the little droid to pick up my iPhone. Read on.
If you want to see this in one nice, long page, click here.