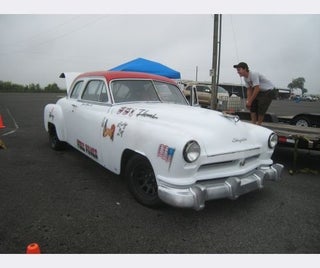 S
Here at the Cain't Git Bayou 24 Hours of LeMons, at No Problem Raceway in Belle Rose, Louisiana, we just saw our first-ever Hemi-powered Chrysler. Since there's a dragstrip here, the quarter-mile trash-talking started immediately.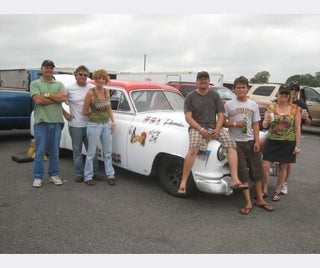 S
NSF Racing brought a CRX to the last race here, and things didn't go so well for them. As a result, they decided that their '51 Chrysler Saratoga Carrera Panamericana car— powered by a 392 Hemi yanked from a '58 Imperial, of course— would be just about right for a LeMons race. Did we mention that it finished third in its class in Mexico?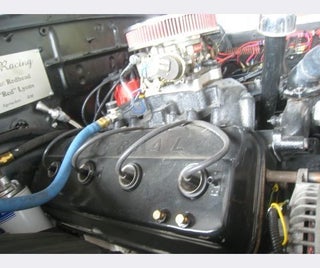 S
Naturally, we had to bust it with a bunch of penalty laps on the budget front, since it cost a bit more than 500 bucks. 392 BS laps coming up! It sounds mean, has scary body roll, and should be gorgeous on the track, and that's what matters.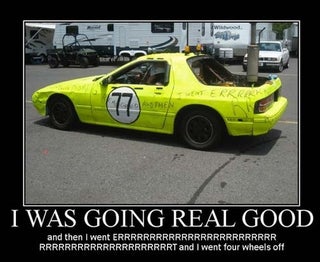 S
No Problem Raceway is the only LeMons track that A) has a drag strip and B) will let LeMons cars run on said strip on Saturday night. That means that all the racers started talking about The Car To Beat when the Christmas Tree lights up tomorrow night. The Sensory Assault RX-7 guys (pictured here in the Penalty Box last year) figured their rotary has what it takes to eat up the Hemi.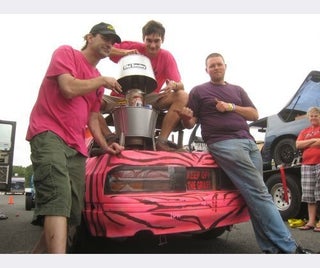 S
They've installed an exhaust-heat-powered Spam cooker, which won't help the power-to-weight ratio any... but who cares?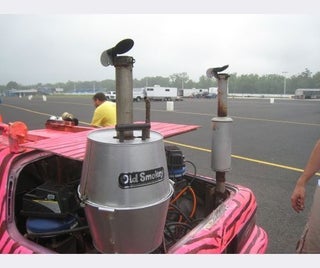 S
What could possibly go wrong?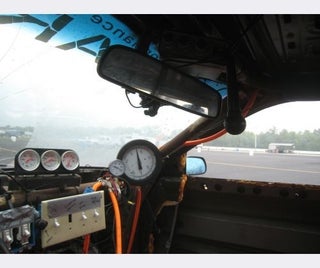 S
They've got an in-car cooker thermometer set up, which means they'll know when to pit and serve the spam. Anyway, we're all quite excited about the RX-7 taking on the Hemi Saratoga tomorrow night. Our money is on the massive Imperial-grade Hemi torque, but who can say?