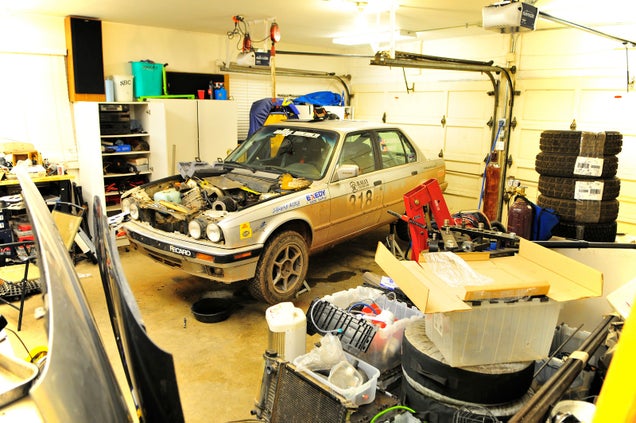 S
The Chicago garage where the car was built. It belongs to Caswell's mom.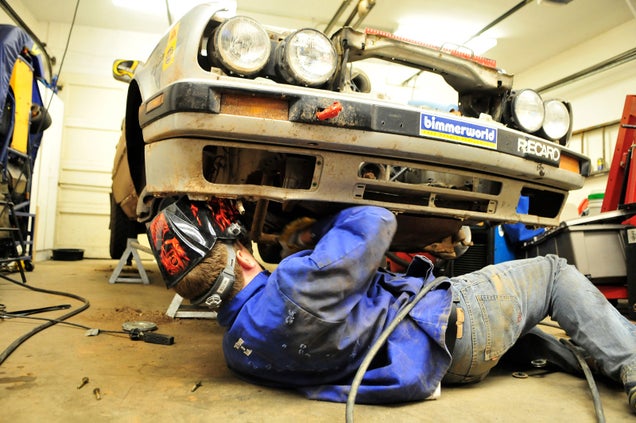 S
Fixing damage sustained during a Rally America event.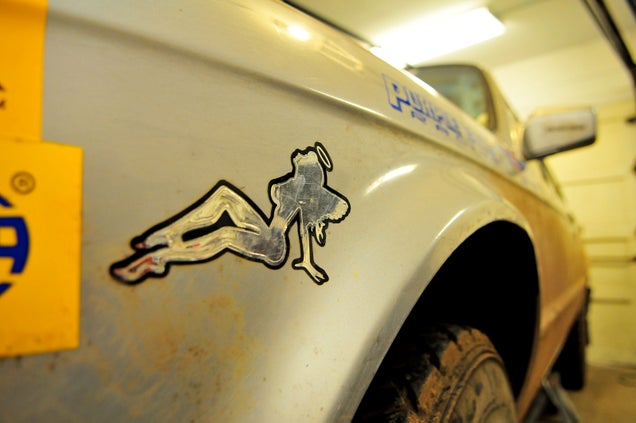 S
She likes it.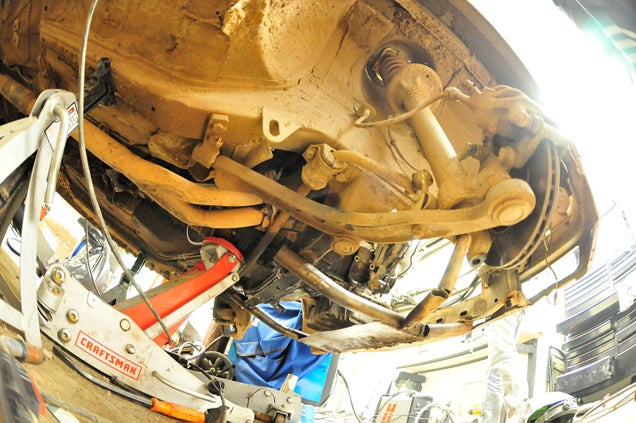 S
Dirty E30. The kludged skidplate was built 30 minutes before leaving for an event after Bill noticed that his previous effort had suffered damage in an impact.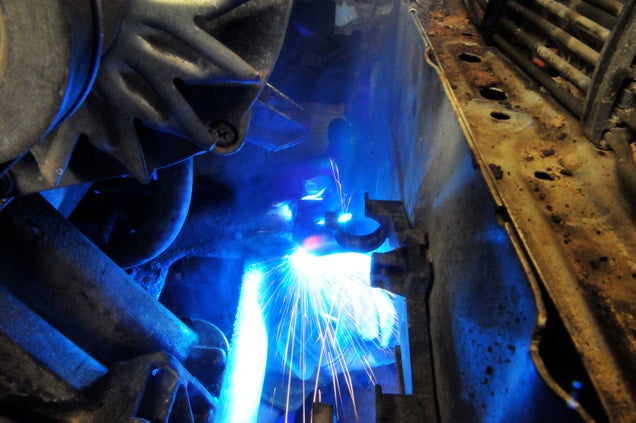 S
Reinforcing the car's front subframe prior to departure.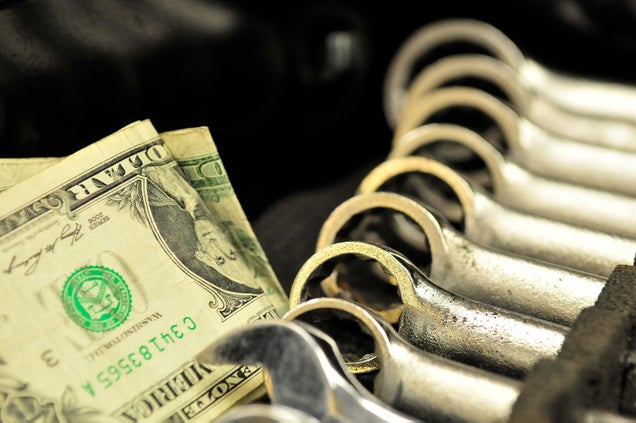 S
Basic ingredients.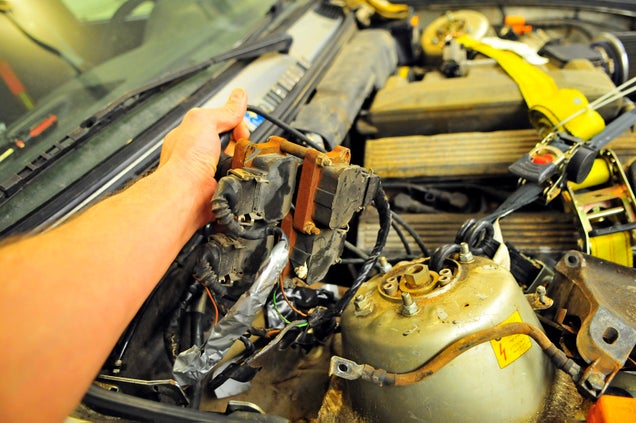 S
Ignition repair done in the field at a previous rally. The stock four-cylinder (1.8 liters, 136 hp) seen here was replaced with a high-mileage E30 M3 powerplant (2.3 liters, 192 hp) for WRC Mexico.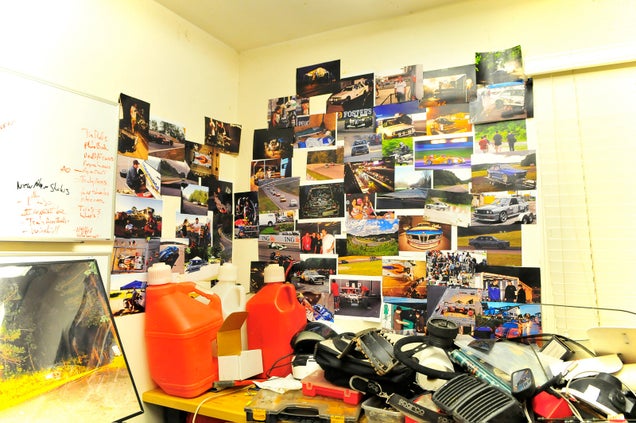 S
The impromptu "inspiration corner" of Bill's mom's garage.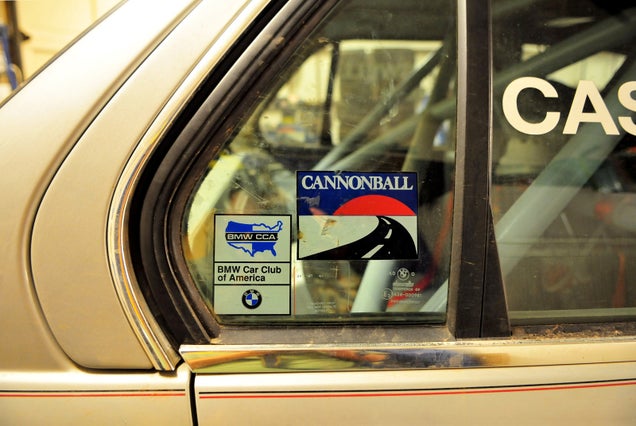 S
Good-luck charms.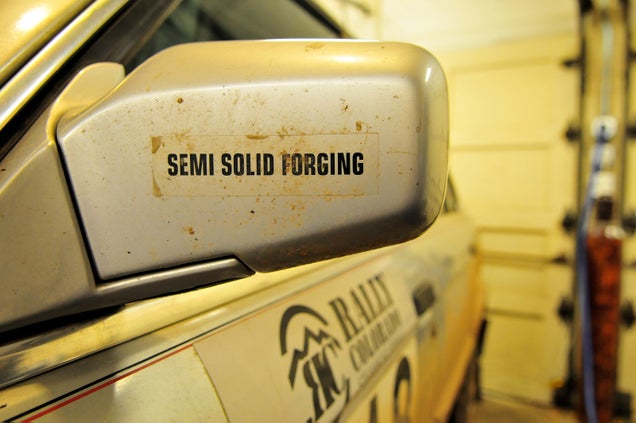 S
Silliness.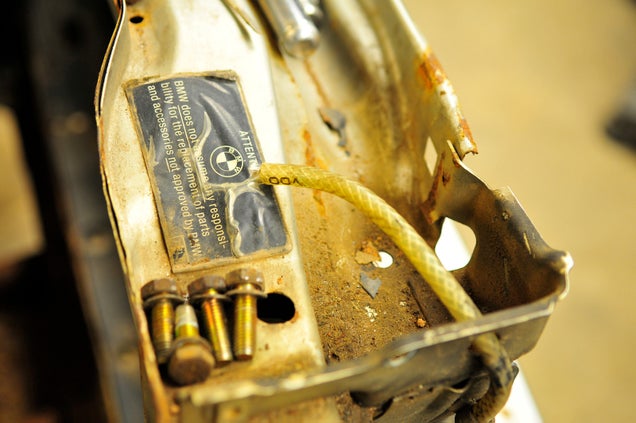 S
Disclaimer: read. Sticker: voided. Done.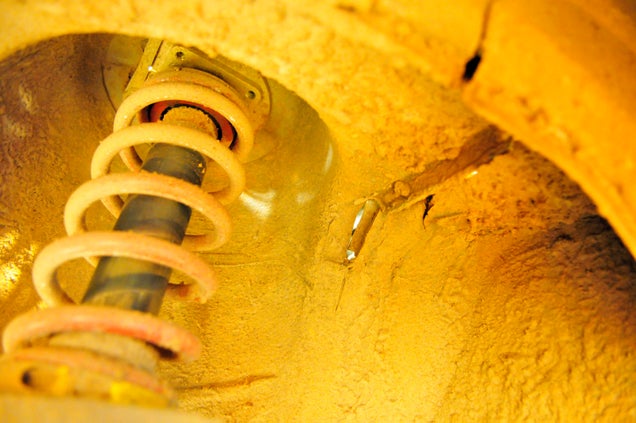 S
Chassis damage sustained during Rally America events. Note the daylight poking through the cracks in the unibody.