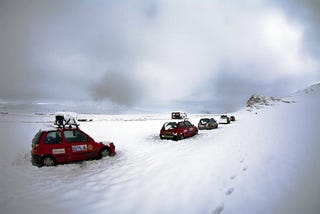 When Wired.com's Autopia recently chose a list of ten perfect snowpocalypse vehicles, the site's readers howled in protest. After enduring a pummeling over their choices, the staff invited those readers to come up with their own list. Here it is.
A few of [their choices] were completely impractical — ironic, given the hell rained down for the Porsche 911 Carrera 4S — and a couple of them don't, you know, exist. But that doesn't make them any less awesome.
And so, with no further ado, here are the 10 perfect "snowicane cars" as selected by the readers of Wired.com.
Check out some other Wired.com stories: