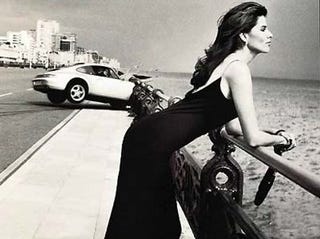 Insurance.com recently released a list of the ten most car-accident-prone professions. Lawyers and bankers topped the bill. Karma, as the saying goes, is a bitch.
Driving is a funny thing. Operating an automobile is one of the few American pastimes where success — at least in the eyes of the government and your insurance company — has little to do with skill and everything to do with working the system. Live a safe, cautious life but repeatedly find yourself in fender-benders or 10 mph over the limit? The world hates you. Spend twenty years accident-free but cut people off and check your email in 90-mph traffic? You're a star!
On that note, everyone knows someone who can't drive. (Hell, I live in California, which means that I know an entire state full of people who shouldn't be let out of their houses, much less behind the wheel.) And we've long suspected that there is a connection between what you do and how you handle a car. Now we have proof, or at least a semi-meaningless list that makes us feel better about not being lawyers or professional dog groomers. Which, you know, is always nice.
(Note: "Journalist/blogger/car weirdo about town" isn't anywhere on this list, which means that my life has officially been upgraded to Win. Eat it, so-called marketing professionals!)
(Note Two: As always, we are committed to not being pageview whores, so if you'd like to see this in a ten-images-at-once single page, click here. If not, click "next" above.)