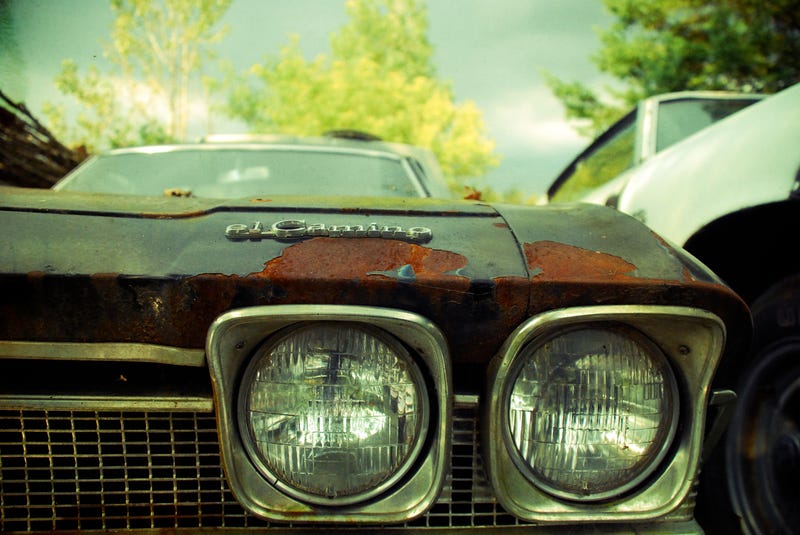 As we close the book on Forzalopnik Week, it's time to reveal one last machine: The Jalopnik editor's pick. Half of it is a car. Half of it is a truck. Could it really have been anything else?
Predictable though our answer may seem, we did not take the decision lightly. When Turn 10 Studios approached us with the opportunity to create a Forza Motorsport download car pack, we were wary. The good Jalop name carries a lot of weight in the world, and we had no desire to attach it to something that sucked. We wanted an ace in the hole. We asked for a small piece of sure-thing awesome, and because the Turn 10 crowd is a friendly bunch, we got it. In fact, they have this to say:
"It's been a long week of very short nights, too much coffee and not enough sleep. It was a sacrifice well worth the results - the commentariat triumphed and a truly Jalopnik car pack has been chosen by the masses. We at Turn 10 are nothing if not giant car nuts like yourselves, and though we accept the results, great cars did fall off the ship (no Alfas?!). Some of you will be overjoyed at the final list, some of you might be crying foul as your favorite car dropped off in the earlier rounds - rest assured weary travelers, your cries did not fall on deaf ears. Stay tuned..."
Although the Internet came in and got all HARHARVOTEStuF in the polls, your hissing and stomping repelled the invaders. And while you may not believe the list of cars that resulted is perfect, it's still pretty damn good. And it needs one more addition to make it great.