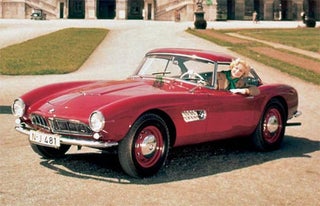 S

1959 BMW 507
To this day, no BMW has topped the 507's good looks. Sleek and relatively powerful, with classic proportions and a 160-hp, 3.1-liter V-8. Often emulated but never duplicated — not even when BMW aped its looks with the Z8.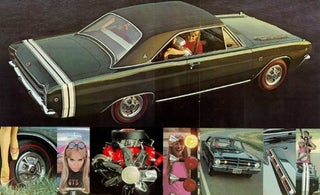 S

1968 Dodge Dart GTS
The 1968 Dodge Dart GTS is a perfect example of vintage Mopar awesomeness: It's kind of ugly, hugely fast, and has nonexistent steering feel or brakes. It's a also unquestionably cool. A 375-hp, 440-cube V-8 is all the persuasion you should need.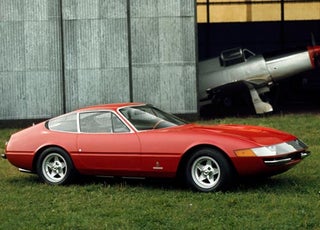 S

1970 Ferrari 365 GTB/4 Daytona
Indifferently built and heavier than the Washington Monument, the trucklike Daytona is a testament to how far looks and a great engine will take you. A 352-hp V-12 sits in that long nose. You know you want it.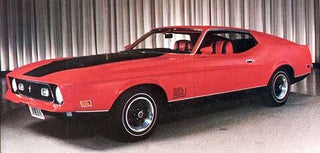 S

1971 Ford Mustang Mach 1
The Mustang Mach 1 brought miles of style and a tough-guy attitude to the Mustang lineup. Familiar engines were offered, from the ordinary 351 all the way up to the 428. Parnelli Jones took one (a 1970) to Trans-Am glory. What more to you need to know?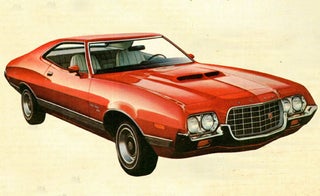 S

1972 Ford Gran Torino Sport
A truly great car for its era, the '72 Gran Torino Sport was a tough-looking fastback with an engine range that included the beastly 429. It also was good enough to snag the title role in Clint Eastwood's excellent Gran Torino.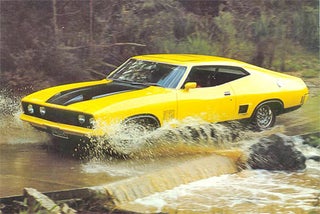 S

1973 Ford Falcon GT XB
Modern Aussie hoon cars trace a lot of their heritage back to the XB-chassis Ford Falcon GT. It's the car that Mad Max drove in The Road Warrior, and it all but invented the notion of apocalypse vehicle.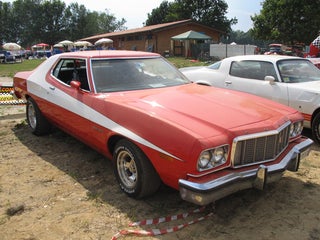 S

1976 Ford Gran Torino
You're won't find many '76 Gran Torinos that haven't received the Starsky and Hutch treatment. Cool stripe aside, this is still a malaise-era coupe with a big hunk of iron up front. Handling isn't in its vocabulary, but it'll chase down junkie perps all day long.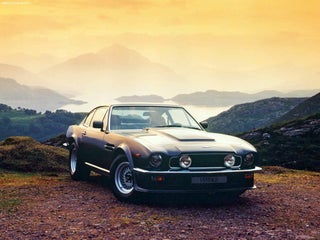 S

1977 Aston Martin V8 Vantage
At its launch, this 170-mph behemoth was hailed as Britain's first supercar. In the right hands, the massive Vantage could out-accelerate a Ferrari Daytona and out-testosterone a big-block Corvette. Rule Britannia.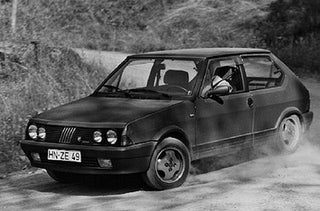 S

1984 Fiat Strada Abarth 130 TC
An oft-forgotten hero of the hot hatch's golden age, the Abarth 130TC could outrun Volkswagen's legendary Golf GTI. Fuel injection? Nope — just a pair of Weber carburetors. Ahh, Italy.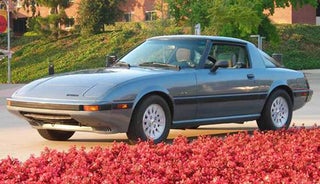 S

1984 Mazda RX-7 GSL-SE
The GSL-SE was the best of Mazda's early rotary breed. With fuel injection, refined suspension tuning, and big brakes, it was the RX-7 to have.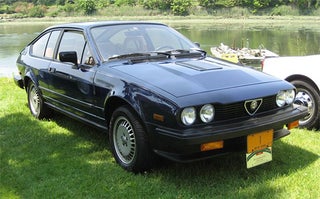 S

1986 Alfa Romeo GTV/6
The GTV/6 has plenty for the '80s-focused Italophile: Pininfarina styling, a 2.8-liter V-6 making 150 hp, and a five-speed manual. Plus, lookee there — do we spot the inspiration for the Corvette ZR1's hood window?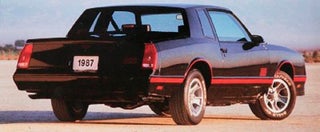 S

1987 Chevrolet Monte Carlo SS
The '87 Monte Carlo was a light at the end of the awful '80's Detroit tunnel. The tough looks, reasonably powerful V-8 made it a surprisingly interesting — and capable — car.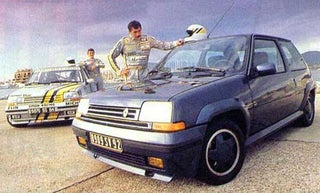 S

1988 Renault 5 Turbo
Compared to the ridiculous Renault R5, the dull-as-dishwater 1988 Renault 5 Turbo may seem like a letdown, but there's no sense in comparing mid-engine, batshit apples to front-wheel-drive oranges. The 5 Turbo was a nimble, talented hot hatch, and there's no shame in that.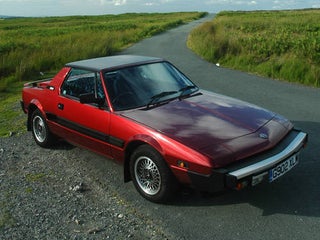 S

1989 Fiat X1/9
Mid-engine goodness with a Fiat price tag. Since we're talking the digital realm, you won't have to deal with reliability woes, and with that out of the picture, the Fiat X1/9 is awesome. It's roughly the size of a bathtub, and it has an 85-hp four cylinder tucked in back. Think of it as a quirky, slightly dysfunctional Toyota MR2.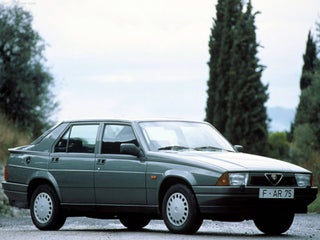 S

1990 Alfa Romeo Milano/75
The 75, sold in America as the Milano, was the last great Alfa to hit our shores. Rear-wheel drive, a transaxle, and some of the sexiest powerplants — including a twin-plug, 3.0-liter V-6 — ever stuffed inside a four-door sedan.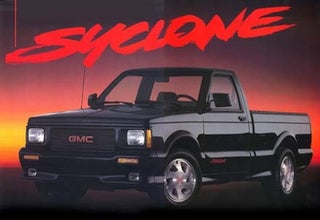 S

1992 GMC Syclone
A turbocharged V6 in a lightweight, all-wheel-drive pickup with ABS and discs at all four corners. The Syclone accelerates like a bat outta Hoonville and doesn't mind turning or stopping. Car and Driver famously tested it against a Ferrari. Is it any wonder that people still go nuts for these things?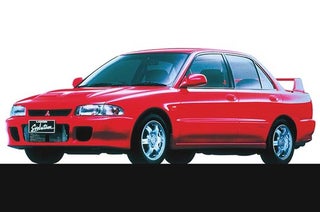 S

1992 Mitsubishi Lancer Evolution I GSR
The first iteration of Mitsubish's bat-guano Lancer Evo, fitted with a 4G63 with 244 hp and 228 lb-ft. The all-wheel-drive system was borrowed from the VR-4.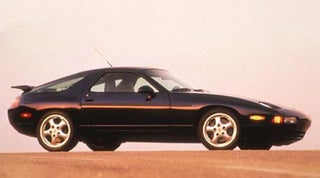 S

1994 Porsche 928 GTS
When the 928 GTS was introduced, it was a case of too little, too late for a car that essentially ahead of its time. Despite being spectacularly good, Porsche's luxury GT didn't find much of an audience.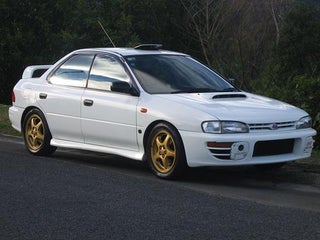 S

1996 Subaru Impreza WRX Type R STi
The WRX Type R STi was a 271-hp, 2700-pound homage to Subaru's WRX rally car. It never came to the United States, but it's still a lustworthy piece of Fuji Heavy heritage.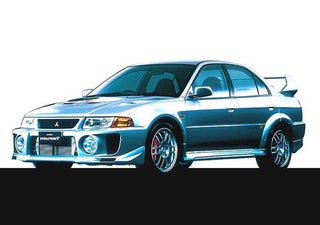 S

1998 Mitsubishi Lancer Evolution V GSR
By 1998, Mitsubishi had figured the rally thing out and refined the concept of the homologation special. That the engine churned out 276 hp and 275 lb-ft of torque? That just helped things along.