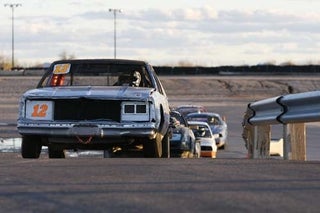 S
It's a chilly morning here at Firebird International Raceway, and the surviving 18 or so cars have returned to the track to duke it out for the prospect of LeMons glory.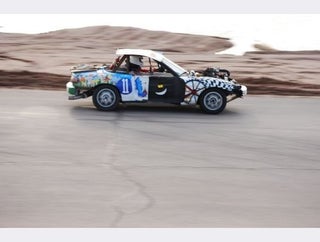 S
With a commanding, penalty- and breakdown-free 10-lap lead, the Eyesore Racing Miata remains the car to beat for the overall win. Still, with a lap taking under 1:30 here, one black flag could knock Eyesore out of the lead.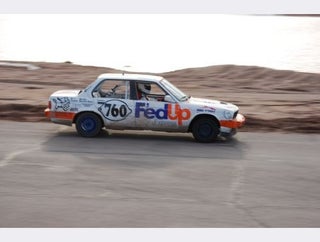 S
In second position we have the POSRacing.com BMW 325i.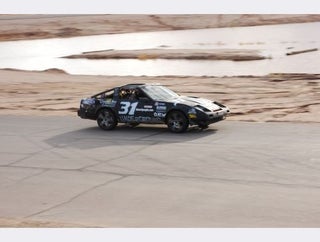 S
Third position is... a Nissan Z? Yes! The long-suffering Team UNDERGROUND has kept its leaky head gaskets intact all weekend.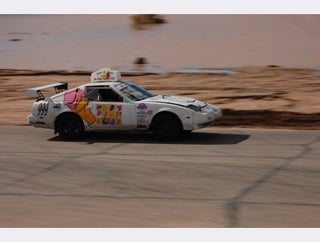 S
In fourth, another Z, just a single lap behind UNDERGROUND.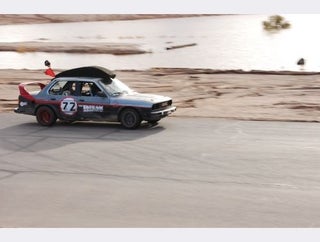 S
Last in the top five is the B-Team "GMC" E30.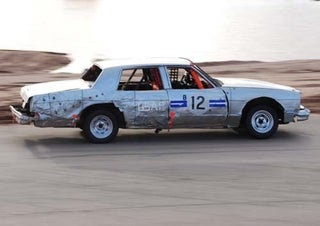 S
Happily, the Fortress Oldsmobile remains within spittin' distance of the overall win (and squatting atop the Index Of Effluency standings like a 350-pound strip-club bouncer), in 6th place.