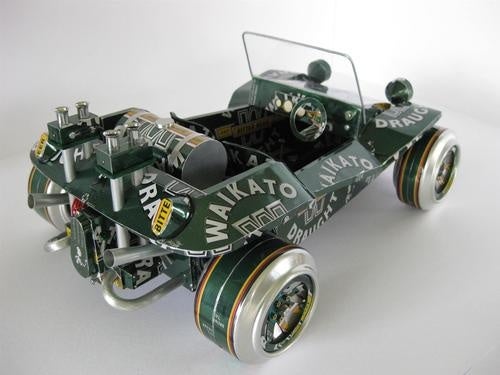 S

Using the experience gained with the Hot Rod I set about creating another motoring icon, the Beach Buggy. The ironic part about this one is that I ended up making a fuel tank to look like the drinks can.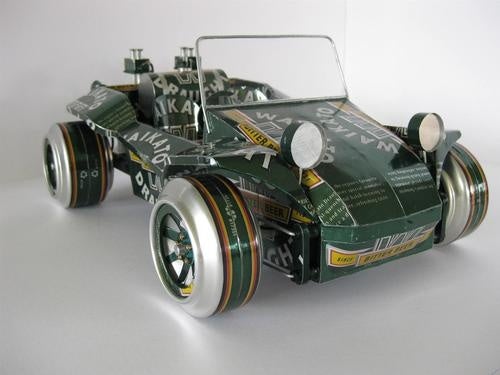 S

Built October 2006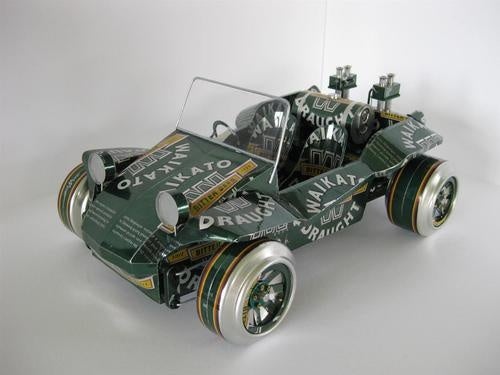 S

30 Waikato Beer Cans.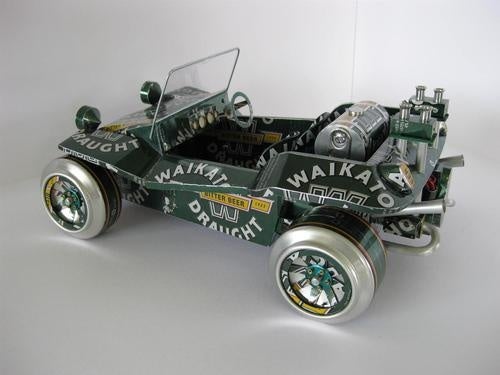 S

A car like this car may be purchased for $2,000.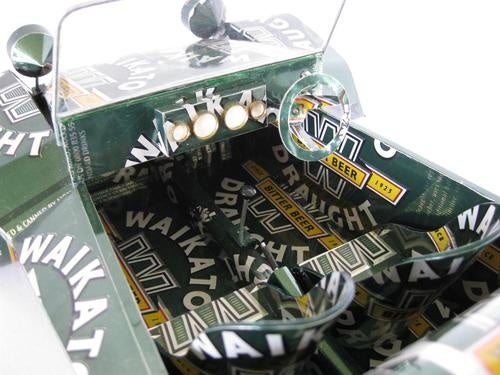 S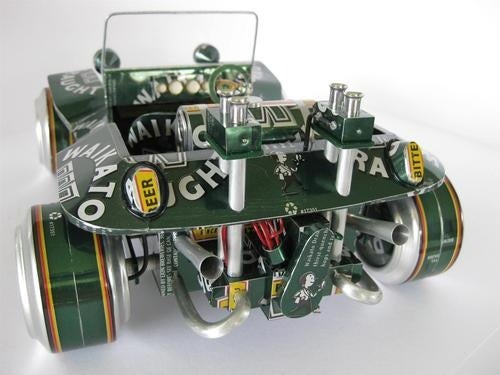 S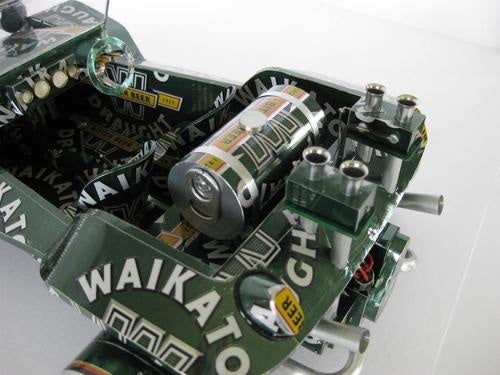 S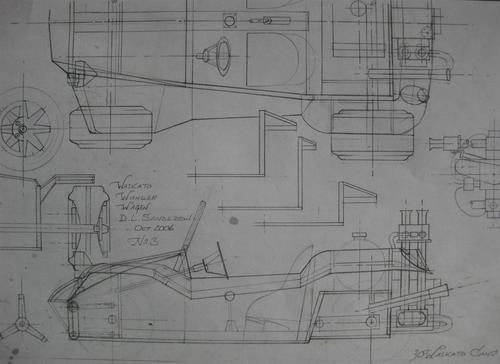 S

Go back to the full story