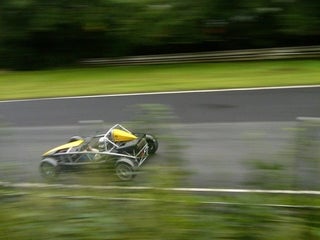 S
The Atom swoops into Diving Turn.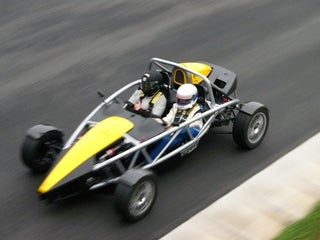 S
Approaching the bridge between West Bend and Diving Turn.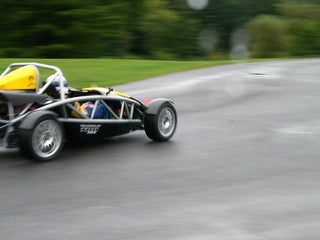 S
Slitted slicks in the rain straddle fun and scary.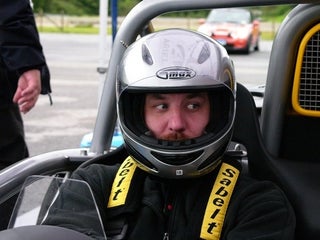 S
Jalopnik's deputy editor John Krewson would never be frightened in a Honda-engined hyper-gokart.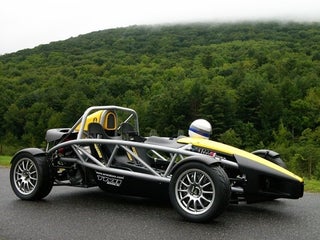 S
Lime Rock Park is rather scenic, especially on a late summer day with clouds coming off the mountains.
S
An uphill corner on the autocross track.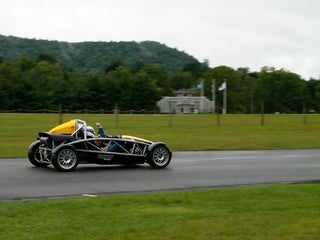 S
Look Ma, no hands!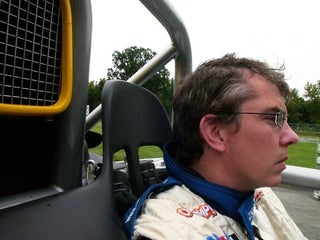 S
Mark Swain is the VP of sales and marketing for TMI, the company which builds the Atom for the American market. He also happens to be one hell of a driver, as demonstrated on numerous occasion with the Atom on a not particularly dry track.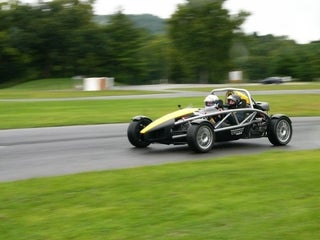 S
Remember when you were a kid and you rode in shopping carts? Very similar. You could poke your hands through the exoskeleton if you were foolish or in possession of unneeded hands.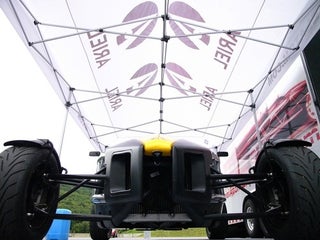 S
The Atom was towed to the track by a big old Ford F-450.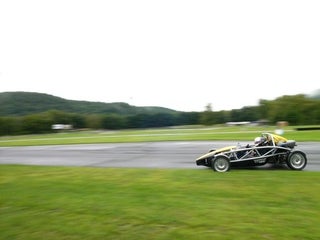 S
Sometimes in the rain, there is oversteer. No need to worry.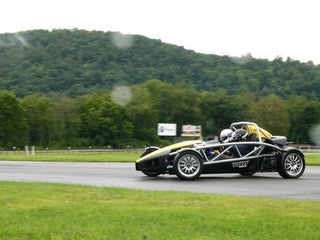 S
Sometimes there is even more oversteer.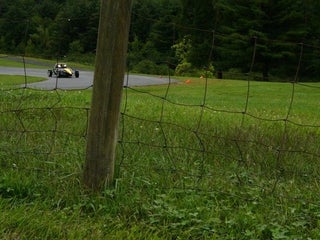 S
The Atom corners much better than the position of the cones would suggest.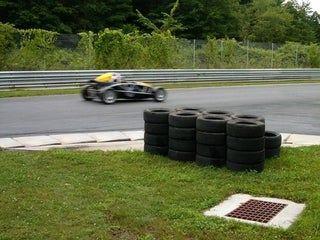 S
Approaching Uphill at the end of No Name Straight on the main track. Uphill is, as the name would suggest, a rather steep section.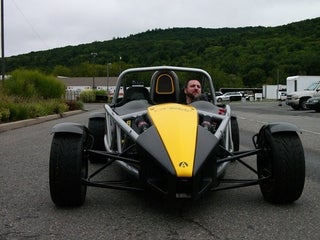 S
Mr. Krewson is ready for his 5 MPH parking lot run.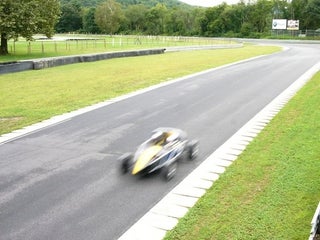 S
If it came in orange, Bugs Bunny would love it.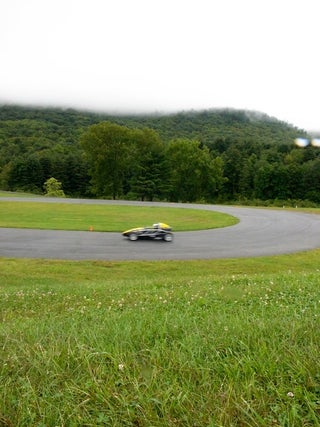 S
By all means visit Lime Rock Park. Did I mention it's gorgeous?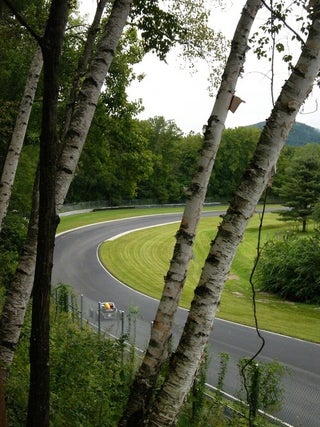 S
The bottom of Diving Turn, on the way to the Main Straight.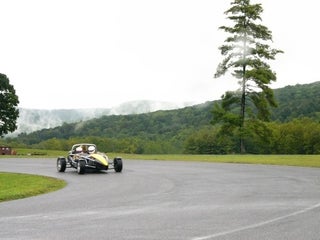 S
Cornering well on a steamy midmorning.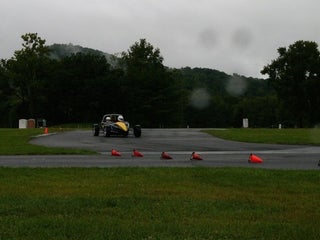 S
Approaching a turn on the autocross track during a gloomy point in the day.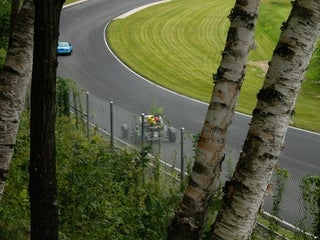 S
Lime Rock Park lacks the overzealous security fencing found at most modern racetracks. Which makes it feel like the Nordschleife of the 60s. A mesmerizing racetrack this one is.