Whatever may or may not have been accomplished at last week's G8 Summit in Italy, this photo of Egypt's Hosni Mubarak in a GEM flanked by security guards is great success. Merkel, Gaddafi, Sarkozy and other leaders looking ridiculous below.
We're obviously big fans of the GEM, a nice alternative for areas where a golf cart would look out-of-place and a car isn't ideal. The concept of a FIAT-branded one, a possible result of the FIAT/Chrysler merger, is also interesting. But it just seems so unstatesmanlike compared to Cadillac One.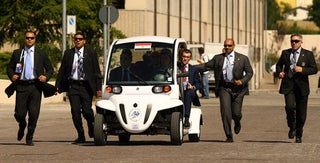 S
Beats the hell out of trying to run next to a freaking Cadillac.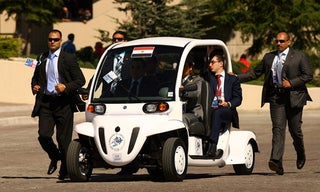 S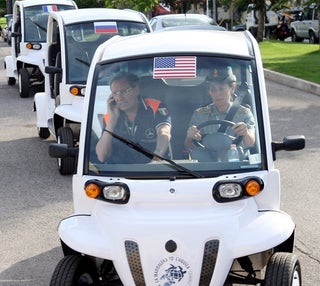 S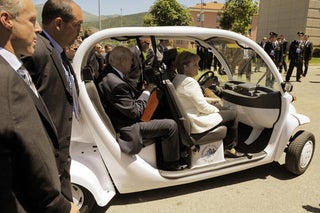 S
She's hoping to speed away from any surprise backrubs.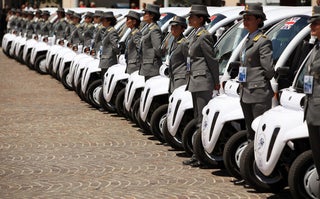 S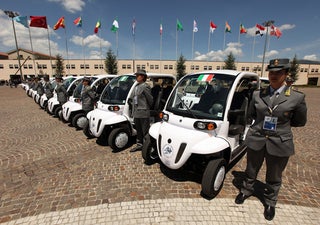 S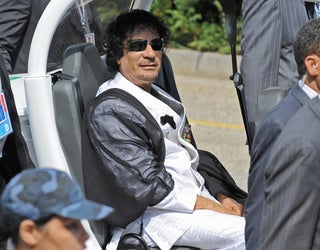 S
Smile for the cameras Colonol Gaddafi.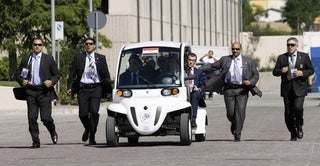 S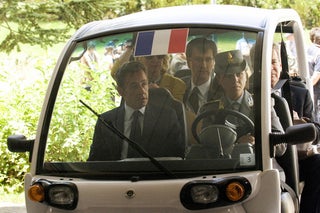 S
Oh, Sarkozy could make anything look stylish.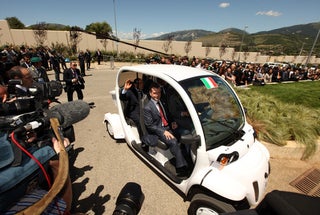 S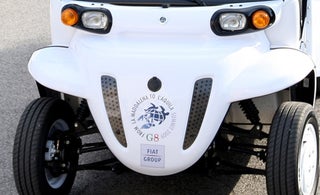 S
This may be one of the few Chrysler products FIAT is going to want to brand for itself.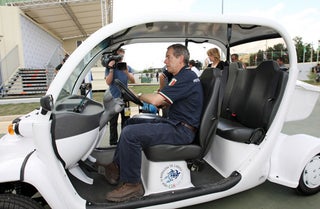 S
Photos by Oli Scarff/Getty Images