I spent the weekend at Mazda Raceway Laguna Seca watching the fastest riders in the world tackling the Corkscrew, annoying cops, getting sunburned and pestering racers. Here's a mega-gallery of MotoGP action.
Photo credit: Grant Ray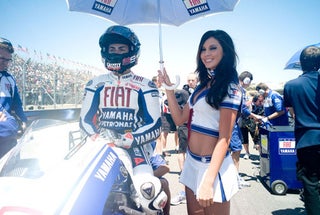 S
Jorge Lorenzo just before the race, he finished third despite pre-race shoulder injuries.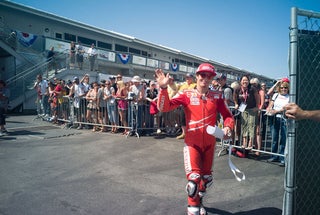 S
The Kentucky Kid, Nicky Hayden, after finishing a disappointing fifth.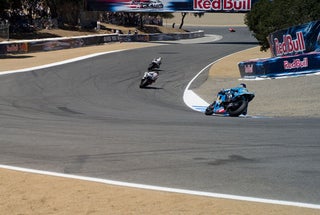 S
Racers tackling the Corkscrew during qualifying.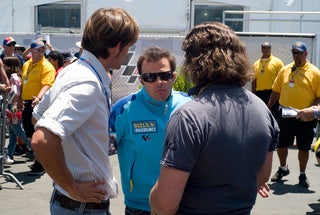 S
Loris Capirossi shrugs it off.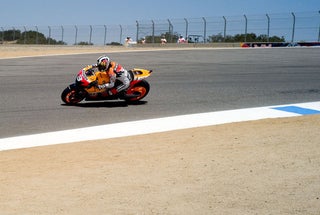 S
Dani Pedrosa entering the Corkscrew.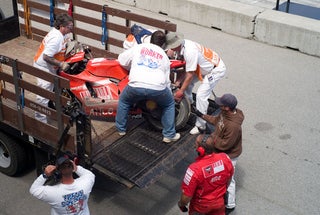 S
Nicky Hayden's bike catches a ride back to the pits after a crash in Saturday practice.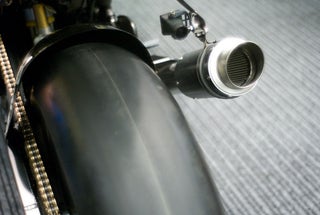 S
Yamaha M1 rearview camera.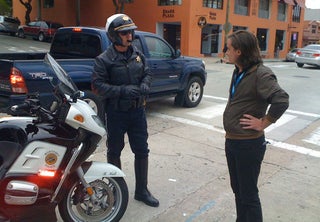 S
Jaywalking on a crosswalk. Only in California.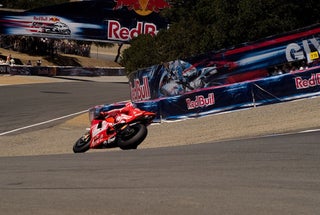 S
Stoner in the Corkscrew.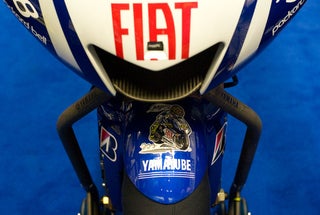 S
Rossi's bike just before qualifying.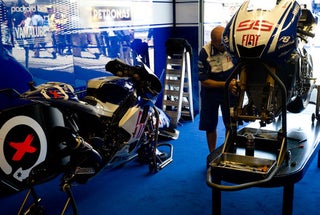 S
Lorenzo's garage.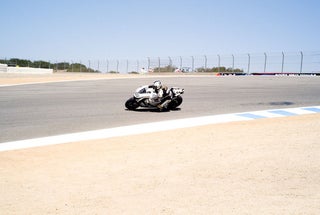 S
Entering the Corkscrew.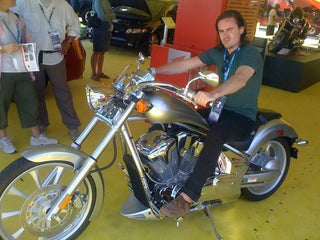 S
Bad to the bone on Honda's new Fury.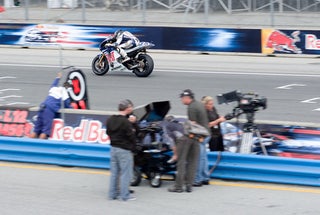 S
Lorenzo flat out on the main straight.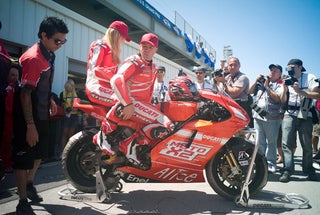 S
Randy Mamola picking up chicks.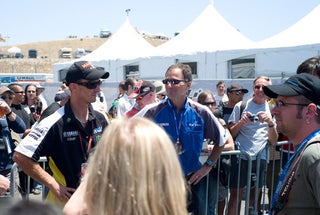 S
Colin Edwards talking to fans.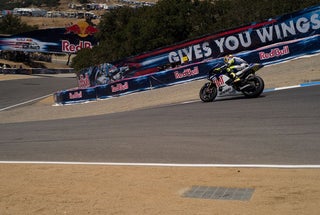 S
Valentino Rossi in action.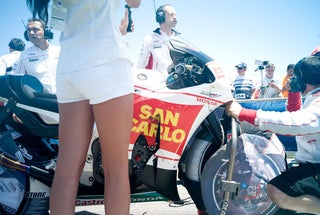 S
Gressini Honda.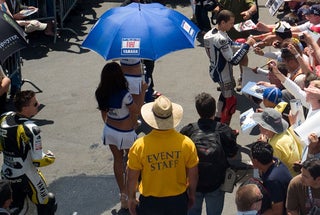 S
Lorenzo and Toseland sign autographs.