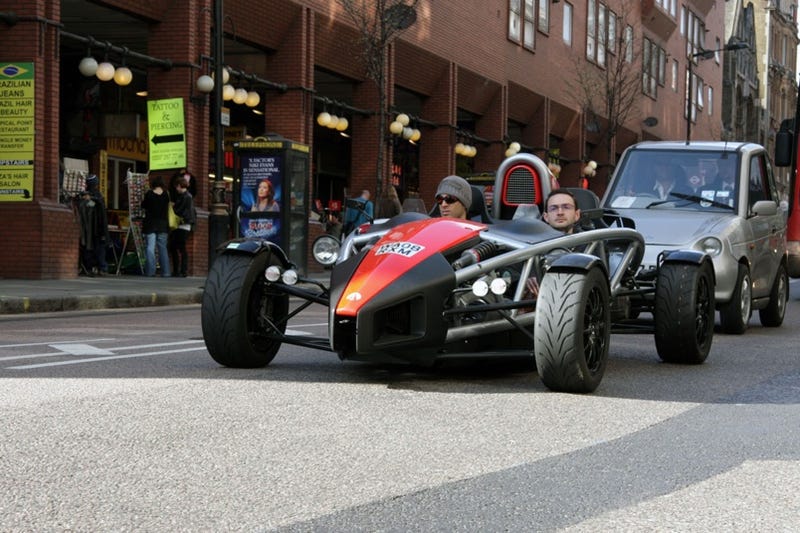 Ariel Atom vs. G-Wiz. It's possibly the greatest vehicular mismatch ever captured on camera. But the odds are not completely against the puny G-Wiz.
Yet consider the drivers: the man commanding the Atom is at pains to look cool in his colored sunglasses and snowboarder hat. Breathing down on his neck, the men in the G-Wiz are dressed in Reservoir Dog suits. And it's really not that hard to image the child seats in the back occupied not with children but with blunt instruments of terror.
No, one should never challenge men in a G-Wiz to a drag race. Not even if your car will out-accelerate a high-energy proton.
Photo Credit: Máté Petrány