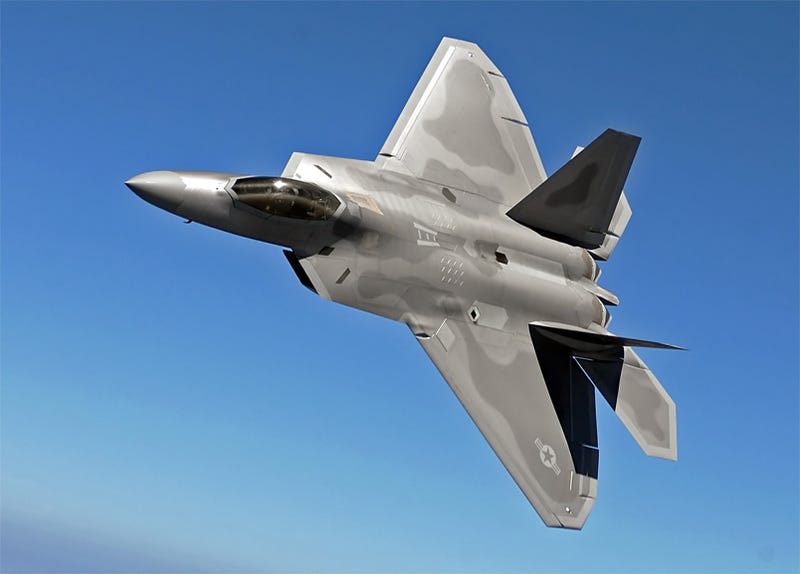 During a training mission yesterday, an Air Force F-22A Raptor crashed on its way back to Edwards Air Force Base in the California desert, unfortunately taking the life of the pilot with it.
According to Air Force officials, the F-22A crashed for unknown reasons close to 10:30 am Wednesday morning, unfortunately the talented pilot did not survive the crash. The real blow (aside from the loss of human life) is the fact that the F-22A is the most expensive U.S.A.F. jet, coming in at roughly $150 million per unit, though Air Force pilot, David Cooley, cannot as easily be replaced. Our sympathies go out to his family.
The first reported crash of a production F-22A occurred during takeoff from Nellis Air Force Base on December 20th, 2004. The following investigation revealed that an interruption in power prior to flight caused a malfunction in the flight-control system. Subsequently, the F-22A electrical design was changed to avoid further problems.
The F-22A has certainly had its fair share of reliability issues, but despite these incidents, it still reigns as the world's premiere advanced tactical fighter. [via CNN]
*Above crash occurred during initial testing and is not the most recent accident.