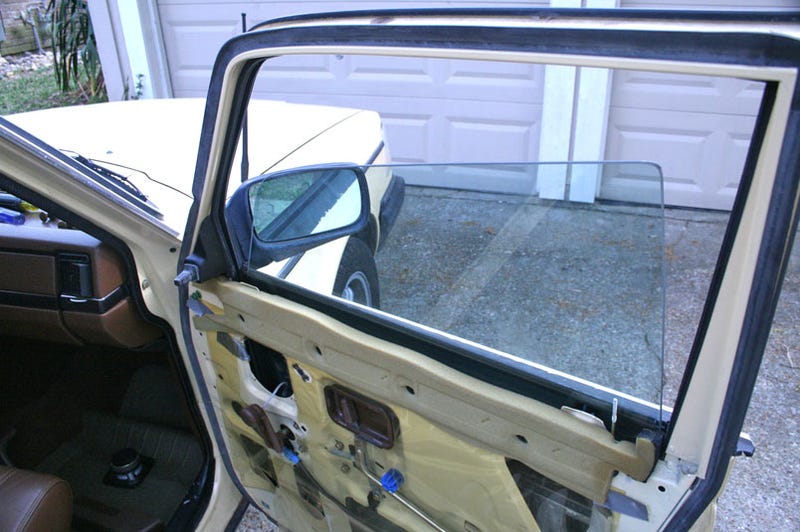 It's common to see older cars with misaligned windows unable to roll down evenly. Here's how to fix a drooping window with hand tools and a few bucks worth of parts.
There are lots of reasons why a window will separate from the track it sits on and, if you have a newer car with complex electric systems, you're probably better off taking it to a mechanic if you're not entirely sure what you're doing. For drivers of older cars, the underlying cause is often a weakness with the adhesive holding the window in place. As it ages, the adhesive loses its adhesiveness and elasticity. Roll a window down too fast or let something get in the way and the window will separate.
In our case, the truly hideous sound system installed in our 1986 Volvo 245 was the culprit. The speaker in the front passenger's side was too large for the window and the speaker's magnet was pushing against the glass when the window was in the down position. All of the glass in the car is original, which makes the adhesive holding the driver's side window in place almost as old as I am.