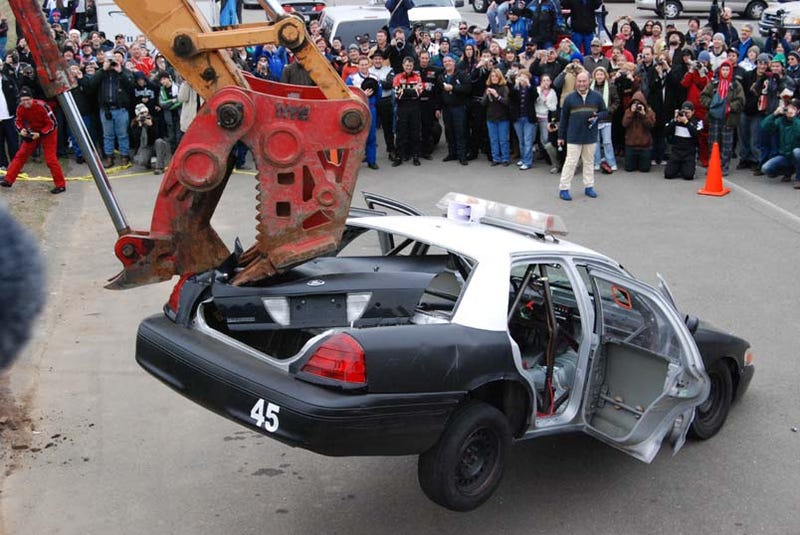 At every 24 Hours Of LeMons race, the teams vote on the car they'd like to see destroyed… and they get their wish! This time it was the manual-trans-equipped Crown Vic of Blues Brothers Racing.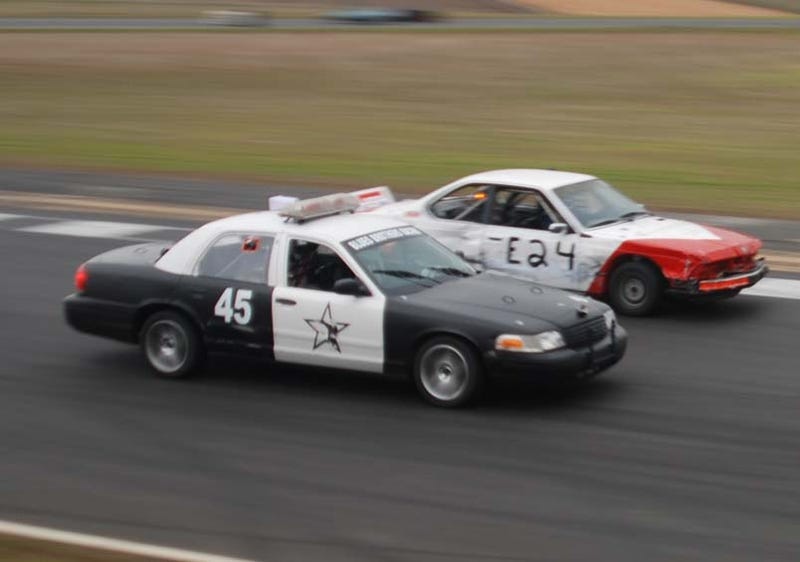 Chief Perp Jay Lamm felt that the Blues Brothers got a bum rap, so he instructed the People's Curse Executioner to use his skills to rip up the car pretty well, but not destroy it so thoroughly that the car couldn't be used in a future race (as he did to the widely loathed Mazdasaurus Wrecks a year ago). So, the doors, hood, and trunk were torn off and the body chewed up quite a bit, but the frame and drivetrain were left intact.



As it turned out, the Blues Brothers team thrashed away on their cursed machine and got it back into racing condition within an hour. It went back onto the track and was faster than ever, thanks to the weight reduction. In fact, this Crown Victoria turned the fastest lap of the entire race! That time was an absolutely stunning 1:31.474, which was nearly five seconds quicker than the race winner and more than a second quicker than the second-quickest lap (by the Eyesore Racing Frankenmiata). You Caprice owners can consider the gauntlet officially thrown down- you going to let this Ford dominate the Reno race in May?

Thanks to Mad_Science for the photos!