S
Unveiled at the 50th anniversary party for Hot Rod magazine, designed by Chip Foose and built by Troy Trepanier, the Sniper was introduced as the "crowning achievement of fifty years of Hot Rodding." The Sniper started its life as a 1954 Plymouth Belvedere "Savoy" convertible and was radically modified with the help of Tom Gale, Chrysler's then Chief of Design, who donated a Viper GTS to the project. The Viper was chopped up to provide the Sniper with its drive train, suspension, wiring, gauges and seats. Producing a stout 480 bhp and 500 lb.-ft of torque, it's said the Sniper has "Viper-like performance."
The steel roof was custom designed and built as the car was originally a convertible model and other body modifications were made such as an extended and reshaped billet hood, grille and wheel wells, rolled rear pan, smoothed remote control doors, Mercedes E320 headlights and 18" front and 20" rear Boyd Wheels. Painted in PPG Deep Moss Green and Spanish Olive Green, this Viper powered ride is a great example of what can happen when an OEM and custom builders get together on a project.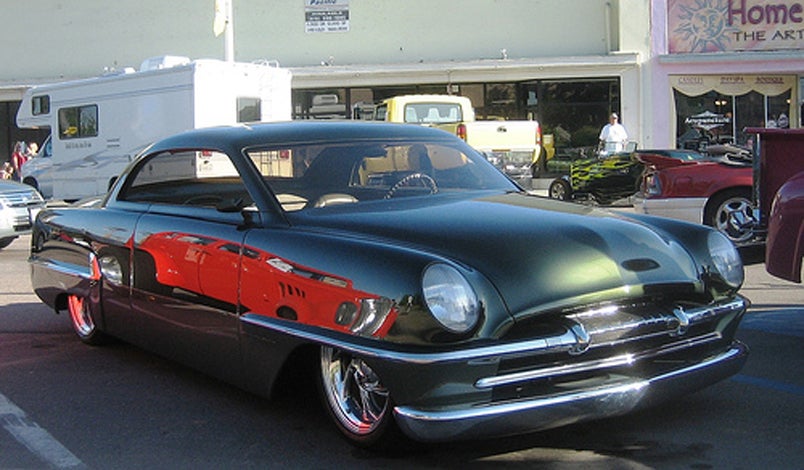 S

(photo credit Flickr user MR38)
Return to "Top Ten Viper Powered Rides."
[via Car Collector Trust]