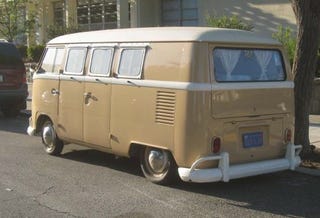 Welcome to
Down On The Street
, where we admire old vehicles found parked on the streets of the Island That Rust Forgot: Alameda, California. I know what many of you DOTS aficionados are saying now. You're saying "Hey, didn't we just
have an old VW bus
a mere two
Truck Mondays
ago? What about that '78 Power Wagon we still haven't seen?" However, the VW geeks out there are saying "Oooooh! The
doors!
" Yes, this here Alameda Transporter has the rare and sought-after
"walk-through"
double door setup, which means we're doing VWs for two of the last three Truck Mondays.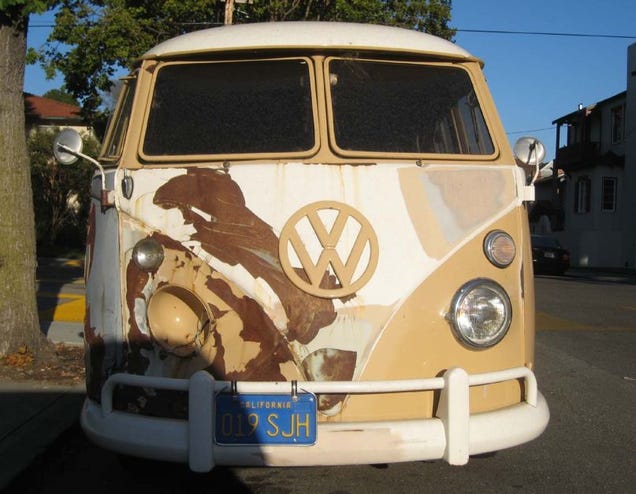 I found this bus in the same neighborhood as the
incredibly low Transporter
, but I'm pretty sure it's not owned by the same guy. For one thing, it could still be lowered another few inches and- theoretically- be driven; the Low VW Guy probably gets vertigo when driving a vehicle at such high altitudes. Some bodywork might be a good idea, but overall it seems quite solid.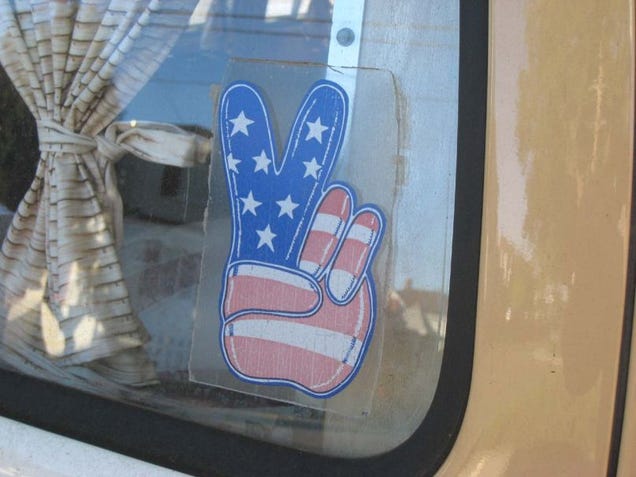 Once again, my lack of Transporter expertise means I need to grab a model year at random from a possible range. I can tell we're looking at a 1963-67 here, so I'm picking the middle year from that range. VW experts, help me out here!