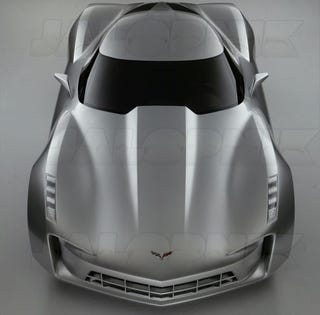 Here's a whopper of a story if it ends up being true:
Autoweek
is reporting General Motors has placed the next-generation
C7 Corvette
program on indefinite hold due to the company's shaky financial situation. Sources within GM are saying the program has been shelved for now with no specific timetable for release. This is not to say the 'Vette is dead, only that GM's management has no clearly defined direction for the car. With the pressure from 2020 CAFE requirements and with coffers running dry, there are other more important programs to tend to.
Autoweek
goes on to look into their crystal ball and imagine a time when the C7 will actually bow as
early
as 2014 — yikes. Unfortunately, this doesn't sound terribly far-fetched to us. Considering the madness happening in Detroit these days, this kind of thing has to be expected, but these kinds of rumors always come as a shock. We love the current Corvette, but that's a long time to wait for the next iteration. [
Autoweek
]