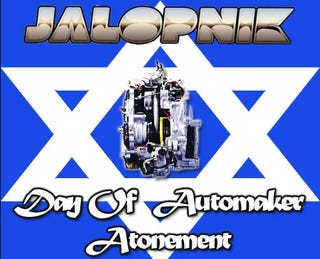 You love the Continuously Variable Transmission, for some reason, and we're frankly a little tired of it. You put it in the Versa, you put it in the Altima, you put it in the Maxima... you're an addict.
JBownsaBMW
thanks you need to seek forgiveness for all those cars with a CVT instead of a proper manual or automatic. That's a lot of repenting so we hope you started in Nissan time and not Renault time.
Back to the Jalopnik Day Of Atonement main page.