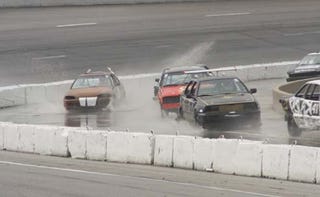 We're still in 24 Hours of LeMons racing season, and that means it's time to show the top finishers in the most recent race: LeMons Detroit-ish, aka
LeMons Toledo!
In fact, we've got shots of
all
the cars that managed at least one lap in Toledo last weekend (which featured more Crown Victorias than a typical
police chase
). When you're done here, be sure to check out the top cars from other LeMons events, including
LeMons New England '08
,
LeMons South '08
,
LeMons SF '08
,
LeMons Arse-Freeze-A-Pa-Looza '07
, and
LeMons SF '07
.
If you're on one of these teams and would like to see your photos and/or account included in our upcoming LeMons Toledo
Über Gallery
, send them
to me
ASAP!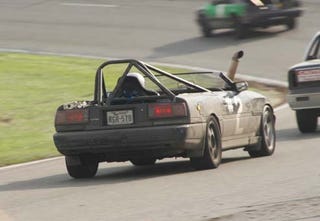 #1: Sofa King, Toyota Supra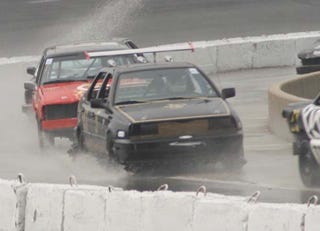 #2: Junk Player Special, VW Jetta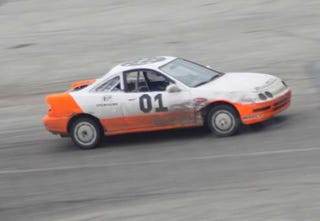 #3: Caintmakit Racing, Acura Integra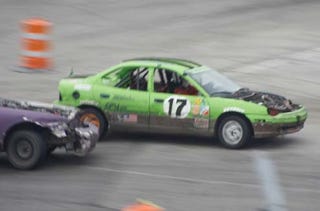 #4: The Latch-Key Kids, Dodge Neon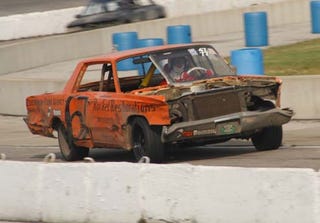 #5: Size Matters Chrysler, Plymouth Fury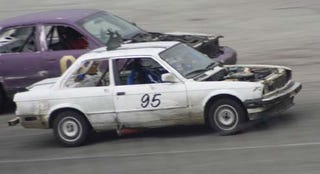 #6: SharT Attack, BMW E30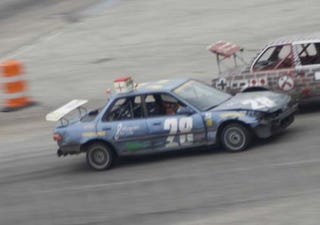 #7: Team Non Sequitur, Acura Integra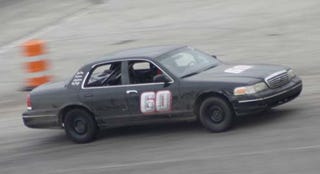 #8: Pleasant Valley Racers/Team PVR, Ford Crown Victoria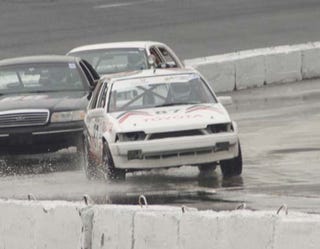 #9: Dai Mondai, Toyota Corolla FX16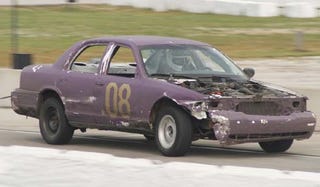 #10: Crown Royal Victoria, Ford Crown Victoria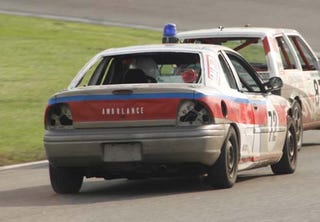 #11: Emergency Motor Sports, Dodge Neon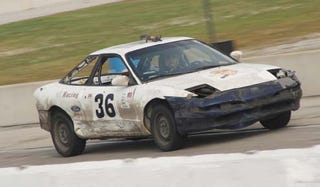 #12: Theta Tau Racing, Ford Probe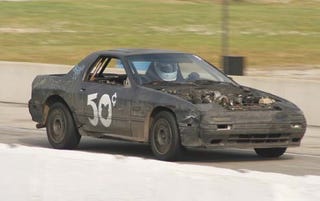 #13: Bringin' Home The Bacon, Mazda RX-7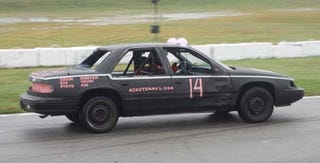 #14: Pink Ribbon Riders, Chevrolet Lumina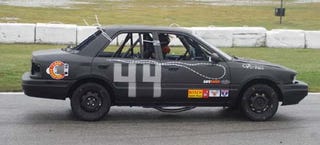 #15: Boondock Saints: Mazda Protege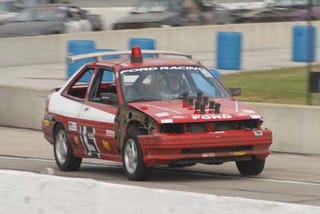 #16: Volvolution, Ford Escort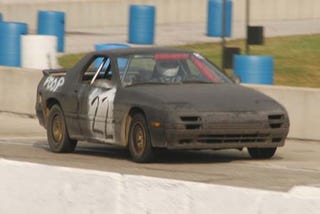 #17: Everybody Poops, Mazda RX-7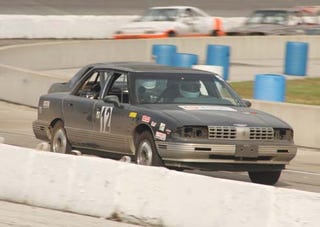 #18: The 98ers, Oldsmobile 98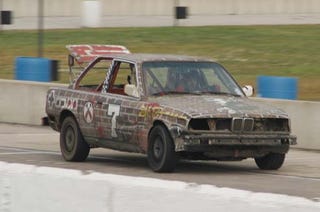 #19: Ze Flying Brick, BMW 3 Series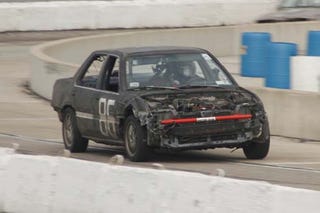 #20: Brawn's Backups, Honda Prelude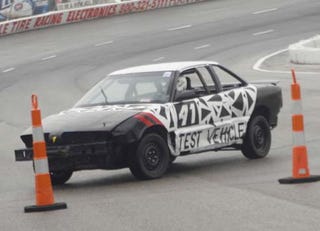 #21: Under Development, Oldsmobile Achieva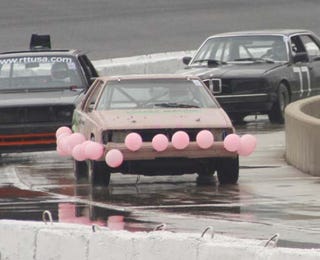 #22: Mary Kay Racing, Toyota Celica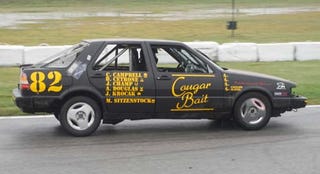 #23: Cougar Bait, Saab 9000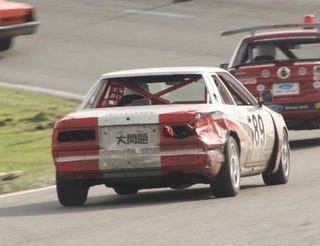 #24: Dai Mondai, Toyota Celica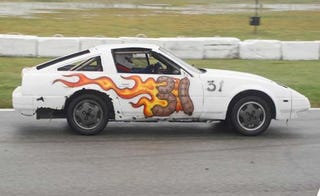 #25: Team Polska Kielbasa, Nissan 300ZX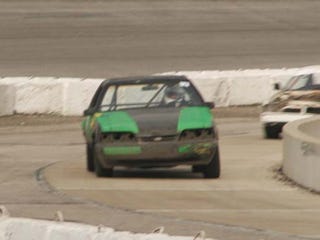 #26: Mustang Is Looking Fast, Ford Mustang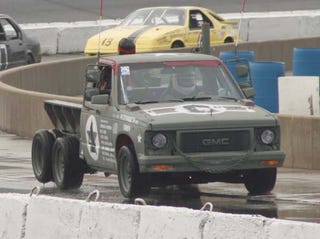 #27: Team First Blood, GMC Sonoma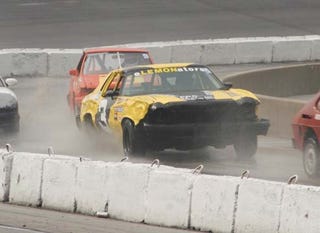 #28: eLEMONators, Chevrolet Monte Carlo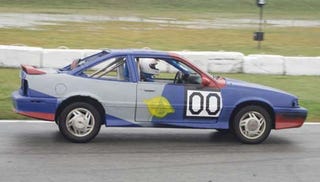 #29: Ded Aardvarks, Chevrolet Beretta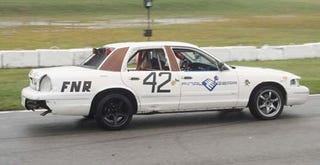 #30: Peg-Leg Rum Runners From Outer Space, Ford Crown Victoria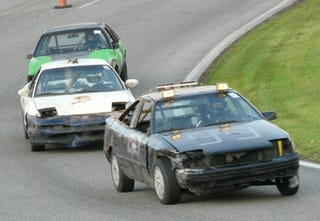 #31: Team Deluxe/Jalopnik: Toyota Celica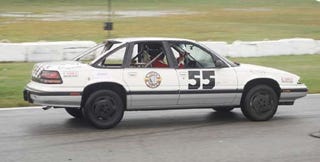 #32: Rusty Bucket List Racing Team, Pontiac Grand Prix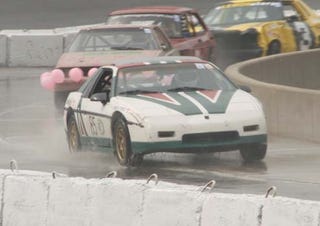 #33: Seven Lap Fiero, Pontiac Fiero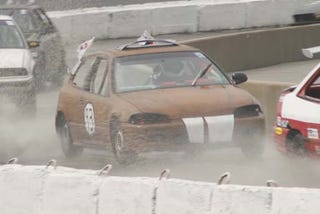 #34: Team Castor Civic-ensis, Honda Civic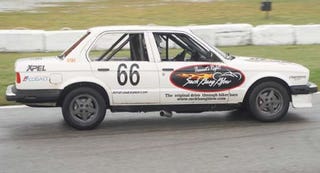 #35: Charlie Foxtrot Racing: BMW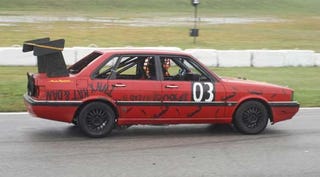 #36: Mustache Race, Audi 4000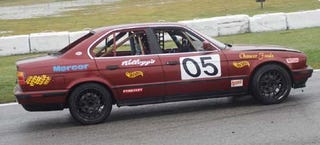 #37: Team Chaucer, BMW 5 Series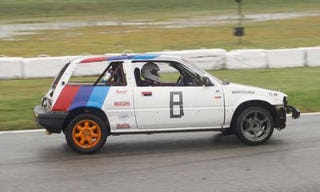 #38: Squeeze My Lemon Part Deux, Honda Civic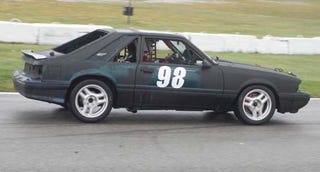 #39: The Knight Riders, Ford Mustang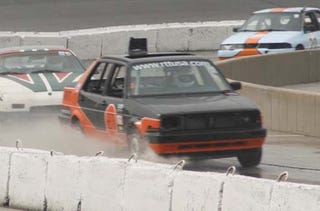 #40: RTT Tube Jockeys, Volkswagen Jetta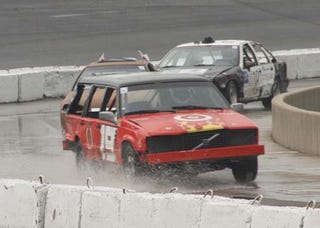 #41: Gimme A Box, Volvo 740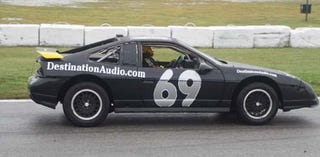 #42: Team Von Gayrod, Pontiac Fiero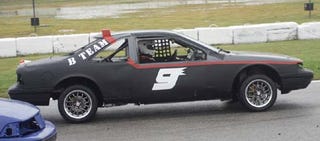 #43: B-Team, Ford Thunderbird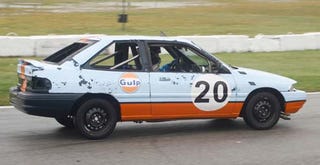 #44: Steve McQueen Lives
#45: Focke Ewe, Volkswagen Golf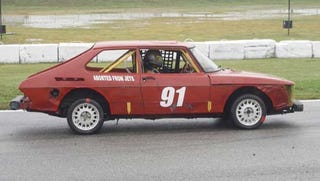 #46: Saabs Gone Wild- Round n Round, Saab 900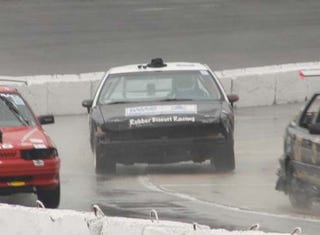 #47: Rubber Biscuit Racing, Chevrolet Caprice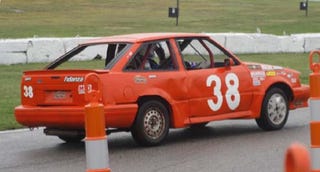 #48: Team Sucker Punch, Ford Escort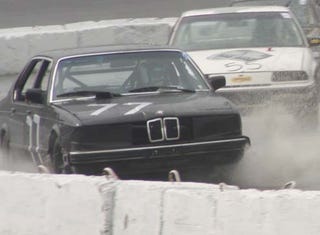 #49: Caped Crusaders, BMW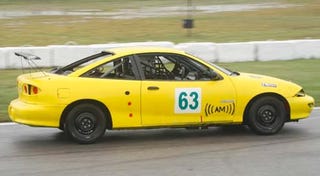 #50: Team Cavette, Chevrolet Cavalier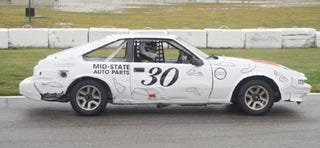 #51: Track Addict, Toyota Supra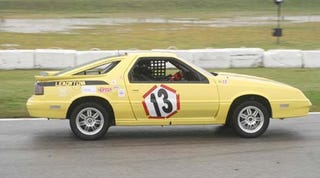 #52: Charleston Kennel Club Team, Dodge Daytona