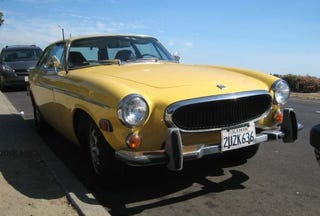 Welcome to
Down On The Street
, where we admire old vehicles found parked on the streets of the Island That Rust Forgot: Alameda, California. 1960s Volvos haven't played a large role in this series; so far we've seen
this '66 Amazon
,
this '69 144
, and
this '69 P1800
. Now we're going to add a rare 1800ES wagon, which I found parked along Alameda's San Francisco Bay shoreline (not far from the
'68 GMC pickup
).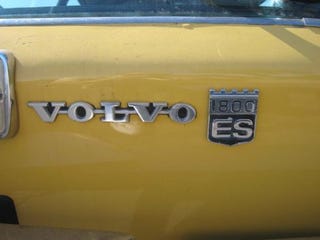 The 1800ES wagon was only made for two years, 1972 and 1973. This '73 listed new at $5,150, or $793 more than a new Olds Vista Cruiser. Actually, the Chevy Vega Kammback wagon was closer in size and styling- though not in build quality- and its $2,323 price tag was less than half that of the Volvo. Perhaps the Datsun 610 wagon was a more effective Volvo sales-stealer back in '73; its price tag was $3,195.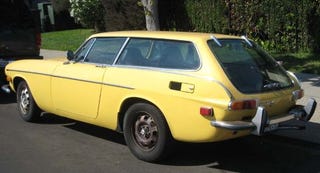 This example looks pretty solid for a 35-year-old driver; I haven't seen it since, so I suspect its owner was just making a beach trip for the day.