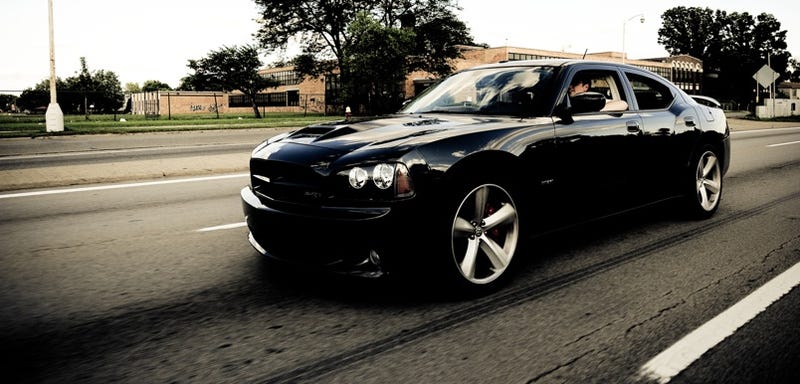 Exterior Design: ****

Let's not mince words here: The 2008 Dodge Charger SRT8 is the kid that took your sister out to a party and she came back with frazzled hair, disheveled clothes, and smeared makeup. It's a badass car and it looks it. In sedate colors it blends in like a roughneck in a polo, but when properly coiffed, it gets a solid nod as the obvious troublemaker. Something is brewing behind those headlights, and we all know it starts with a capital 'T'.


Interior Design: **

Like Wert said said so eloquently in his review of the 2008 Dodge Challenger SRT8, "the exterior was crafted with pound upon pound of love and care; the interior feels like the ginger-headed stepchild of the design process." As Challenger goes, so goes Charger. Where the exterior is tough and purposeful, the interior is disjointed and nonsensical. A car like this should be a purpose-built missile of power and fury, not some toddler-coddling, middle-American market-research vomitorium.